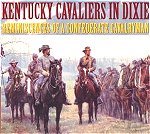 Kentucky Cavaliers in Dixie
Reminiscences of a Confederate Cavalryman
Mosgrove was born in Kentucky, in 1844, and enlisted in the Fourth Kentucky Cavalry Regiment on September 10, 1862. His eyewitness account illuminates the western theater of the Civil War in Kentucky, east Tennessee, and southwest Virginia
Kindle Available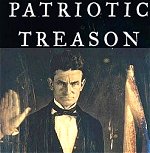 Patriotic Treason
John Brown and the Soul of America
The life of the first citizen committed to absolute racial equality. His friendships in defiance of the culture around him, He turned his twenty children into a dedicated militia. He collaborated with black leaders such as Frederick Douglass, Martin Delany, and Harriet Tubman to overthrow slavery.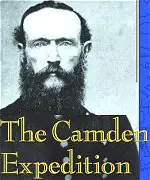 The Camden Expedition of 1864 and the Opportunity Lost by the Confederacy to Change the Civil War
The Confederacy had a great opportunity to turn the Civil War in its favor in 1864, but squandered this chance when it failed to finish off a Union army cornered in Louisiana because of concerns about another Union army coming south from Arkansas. The Confederates were so confused that they could not agree on a course of action to contend with both threats, thus the Union offensive advancing from Arkansas saved the one in Louisiana and became known to history as the Camden Expedition.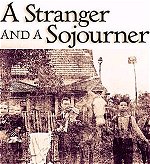 A Stranger And a Sojourner: Peter Caulder, Free Black Frontiersman in Antebellum Arkansas
An illiterate free black man, defied all generalizations about race as he served with distinction as a marksman in the U.S. Army during the War of 1812, repeatedly crossed the color line, and became an Arkansas yeoman farmer, thriving and respected by white neighbors until he fell victim of new discriminatory legislation on the eve of the Civil War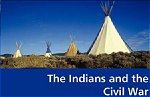 The Indians and the Civil War - Effects of the American Civil War on the Native American History
Native American history has always been a study full of ambiguous points. Nowadays, when the outlived tribes still live on poor circumstances and try to keep step with our running world despairingly, their unique culture deserves more attention than used to.
Kindle Available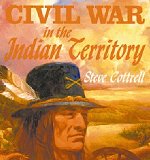 Civil War in the Indian Territory
When the war broke out, both sides wanted the Five Civilized Tribes, led by the Cherokees, and each got around half. The Confederacy sent Brigadier General Albert Pike to recruit them, and he did a pretty good job. A strange, brilliant, man, Pike's career as a General is a minor footnote in his long life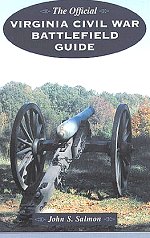 The Official Virginia
Civil War Battlefield Guide
Virginia was host to nearly 1/3rd of all Civil War engagements. This guide covers them all like a mini-history of the war. This guide organizes battles chronologically. Each campaign has a detailed overview, followed by concise descriptions of the individual engagements
Kindle Available



The Maps of First Bull Run: An Atlas of the First Bull Run (Manassas) Campaign, including the Battle of Ball's Bluff, June-October 1861