Maud Younger (1870-1936)
Officer and Organizer for Woman Suffrage
Maud Younger was among the NWP leaders who came from upper-class circumstances but identified with working-class life. She was an
Since Younger viewed working and voting rights as closely related issues, she helped found the Wage Earners' Equal Suffrage League for Working Women, spoke on the vote in union halls around the state, and encouraged men to support the women's cause. A master of showmanship, she created publicity for state suffrage with a Wage Earner's Equal Suffrage League float in the 1911 Labor Day parade in San Francisco. In that year she helped lobby for passage of a woman suffrage amendment to the California constitution.
In 1913 Younger brought her considerable organizing experience to the Congressional Union of Woman Suffrage (CU) and later the National Woman's Party (NWP). Working closely with Alice Paul, she soon emerged as one of the NWP's most effective orators and was a leading presence at several major NWP events. She was a keynote speaker at the NWP's founding convention in Chicago in June 1916, and later that year spoke at the memorial service for Inez Milholland. In 1917 Younger traveled throughout the nation to speak about the NWP's picketing of the White House and the arrest and imprisonment of demonstrators. She chaired the NWP's lobbying committee (1917-19) and legislative committee (1919), and described her experiences in a 1919 McCall's Magazine article "Revelations of a Woman Lobbyist." After 1920 Younger worked with the Women's Trade Union League and then focused her activism on the NWP campaign for the Equal Rights Amendment . She served as congressional chairman of the NWP from 1921 until her death.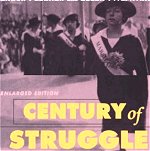 Century of Struggle
The Womans Rights Movement
Young suffragists who helped forge the last links in that chain were not born when it began. Old suffragists who forged the first links were dead when it ended. It is doubtful if any man, even among suffrage men, ever realized what the suffrage struggle came to mean to women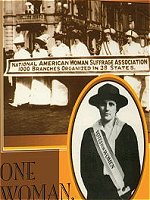 One Woman One Vote
This program documents the struggle which culminated in the passing of the 19th Amendment in the U.S. Senate by one vote. Witness the 70-year struggle for women's suffrage. Discover why the crusaders faced entrenched opposition from men and women who feared the women's vote would ignite a social revolution. DVD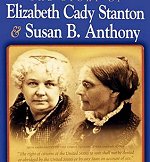 Not for Ourselves Alone: The Story of Elizabeth Cady Stanton & Susan B. Anthony
Together they fought for women everywhere, and their strong willpower and sheer determination still ripples through contemporary society. Here lies the story of two of our century's most celebrated pioneers Elizabeth Cady Stanton and Susan B. Anthony. DVD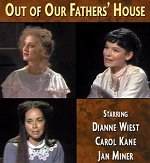 Out of Our Fathers House
Broadway Theatre Archive
This play presents the true stories of women who sought independence at any cost. The compelling text is taken entirely from the diaries, journals and letters of the characters portrayed.
Sources:
U.S. Library of Congress
Federal Citizen