Two-Burner Propane Stove
Coleman
Whether you're staying in a cabin, tent, or under the stars, the Coleman's Two-Burner Propane Stove will enhance any camping adventure. Equipped with two 10,000 BTU burners, you can whip up a meal in minutes. This Coleman stove works from a bulk cylinder (accessory hose not included). With just a single cylinder, you can use both burners on high for over an hour. This stove can boil a quart of water in 4.5 minutes. All this in an amazingly small package of 14.75-inches by 23.25-inches by 5.5-inches when closed for easy packing.

Camping Supplies
Cast Iron Waffle Iron
12 Inch Pre Seasoned Cast Iron Skillet
Full size military Camp Cot
One and two man tents
Large size and multiple room tents
Hiking Boots
Jan Sport Back Packs
High Sierra Camp Equipment
Water Purification Systems and Supplies
Bug Repellent
Mosquito Netting
Fire Starters and Lighters
Camp Stoves
Portable Toilets
Medical Bag First Aid Supplies
Camouflage Apparel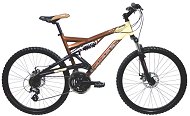 Mountain Bicycle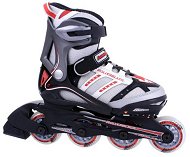 Inline Skates
Roller Blades
Roller Hockey Skates

Teton Sports Frame Backpack
Wilderness 55 Internal
Boasting a compact main compartment that measures a mere 3,696 cubic inches, the Teton Wilderness 55 internal frame backpack is ideally sized for the light backpacker or young camper. Comfort-wise, the Wilderness 55 is outfitted with dual aluminum stays that adjust to the shape of your back, along with contoured shoulder, lumbar, and waist pads. In addition, the height of the shoulder straps is adjustable, helping the pack accommodate a wide range of torso lengths. The upshot is a well-fitting, lightweight pack (4.5 pounds without gear) that won't put undue stress on your back and shoulders even after a full day of hiking.
Sports


Gun and Weapon cleaning supplies
Gun Cases
Fishing Poles
Abu Garcia Spining Reel
Mitchell Spinning Reel
Eagle Claw Fishing Tackle
Fishing Tackle Boxes
Fishing Lures and Bait

RC Apache Helicopter 4 Channel Remote Control Ready To Fly
The Apache Helicopter is the most advanced, versatile, deployable, and maintainable multi-role combat helicopter in the world, and now you can be the pilot. This 4 channel RC Apache Helicopter, gives you complete control of its flight. Full function remote controlled forward, backward, up, down, left and right. It flies over 30m high.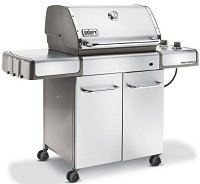 Weber Gas Grill Stainless Steel
3-burner propane grill; 42,000 BTUs
507-square-inch primary cooking area; 130-square-inch warming rack
Fully enclosed stainless-steel cart; porcelain-enameled cast-iron cooking grates
Crossover ignition system for adjusting burners individually
2 heavy-duty front locking casters and 2 heavy-duty back swivel casters  

more Bar-B-Ques

Bar-B-Q Cast Iron Wok
Who says you can't enjoy your favorite stir-fry dish on the grill? Instead of cooking indoors, cook out using this wok. It's made of cast iron so it heats up evenly and stays hot for those flash-fry meals. Create an all-veggie dish or add something creative to the mix like barbecue chicken or marinated prawns. Two side handles are wide, offering enough room for grabbing even with cooking mitts on.




Cast-Iron Camp Dutch Oven
Cast iron creates superior heat retention, heats evenly, and loves a campfire. Fry up a mess of catfish, roast a chicken, or bake breads and cakes. Multiple sizes and options for Oven roasting on an open fire.