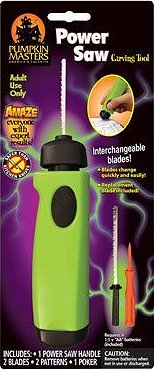 -->
Kindle Available

Home Learning Year by Year: How to Design a Homeschool Curriculum from Preschool Through High School
A comprehensive guide to designing a homeschool curriculum, from one of the country's foremost homeschooling experts. Rebecca Rupp presents a structured plan to ensure that your children will learn what they need to know when they need to know it, from preschool through high school. Based on the traditional pre-K through 12th-grade structure The integral subjects to be covered within each grade


Standards for knowledge that should be acquired by your child at each level
Recommended books to use as texts for every subject
Guidelines for the importance of each topic: which knowledge is essential and which is best for more expansive study based on your child's personal interests
Suggestions for how to sensitively approach less academic subjects, such as sex education and physical fitness


Art Adventures at Home 1
A Curriculum Guide for Home Schools
A complete art curriculum for children in grades K-12. It introduces the fundamentals of art in over 100 step-by-step lessons. These lessons are organized into five different units: drawing, printmaking, painting, sculpture, and crafts



A Last Look at Innocence: Middle School Kids Share Their Views of the World
Important people pass through our lives on a daily basis and all too often they are ignored because they are children. Thankfully, this book reminds the reader that Children often teach us more about ourselves than we may think.



Homeschooling with TLC in the Elementary Grades
A strong and concise foundation in elementary curriculum. This one-of-a-kind book is filled with creative teaching tips that can bring excitement into your school days. Let this book take you and your child to a whole new dimension of homeschooling



Introduction to Early Childhood Education: Preschool Through Primary Grades
Science Supply Store

DC Motor Kit


Volcano Kit


Chemistry Experiments


Pocket Microscope

The School as a Home for the Mind: Creating Mindful Curriculum, Instruction, and Dialogue
How to foster thinking in an educational environment, and uses the author's most recent research and theory to support insider tips in curriculum mapping, teaching behaviors, and performance standards. It's a collection educators will find invaluable
Kindle Available

The Jesus Storybook Bible: Every Story Whispers His Name
The story beneath all the stories in the Bible. At the center of the story is a baby, the child upon whom everything will depend. Every story whispers his name. From Noah to Moses to the great King David - every story points to him. He is like the missing piece in a puzzle - the piece that makes all the other pieces fit together.

Rosetta Stone

Rosetta Stone teaches you a new language naturally, by getting you to think, live and breathe the language
Innovative solutions get you speaking new words, right from the start
Rosetta Stone moves forward only when you're ready--you drive the pace, you set the schedule
Audio Companion lets you take the Rosetta Stone experience anywhere: in the car, at the gym, or on-the-go


What Your Sixth Grader Needs to Know
Designed for parents and teachers to enjoy with children. Hundreds of thousands of children have benefited from the Core Knowledge Series. This revised edition gives a new generation of sixth graders the advantage they need to make progress in school today, and to establish an approach to learning that will last a lifetime

Math Bridge: Sixth Grade
Exercises contain grade appropriate content presented in a skill based format. Curriculum helps facilitate math test performance as students become more confident in their ability to do math
Kindle Available

Great Colonial America Projects You Can Build Yourself
Dream book for teachers to help their students understand what real life was like in Colonial America. An array of inexpensive models for kids to build to "recreate" objects colonists used in their daily lives. History and historical figures in a way that will connect with kids and have them asking questions.

All American History Student Activities
Hundreds of images and dozens of maps, All-American History Volume I is a complete year's curriculum for students in grades 5 - 8 when combined with the Student Reader and Teacher's Guide. It is also adaptable for younger and older students

What Your Fifth Grader Needs to Know Fundamentals of a Good Fifth-Grade Education
The basics of language arts, history and geography, visual arts, music, math, and science. A collection of American speeches, tales from around the world, math problems, and biographies of famous scientists add to the books usefulness and enhance the pleasure of both adult and child as they work together

Fifth-Grade Math Minutes: One Hundred Minutes to Better Basic Skills
As a 5th grade teacher, I purchased Math Minutes to use as a warm up activity. It is an excellent review. I also use it for homework assignments. The format allows the students to quickly solve the problems using a variety of strategies

Tools of the Ancient Greeks: A Kid's Guide to the History & Science of Life in Ancient Greece
Children will learn all about different civilizations and inventions the way they changed history, their evolution over centuries, and their influence on modern times through the activities and anecdotes provided in this interactive series
Kindle Available

What Your Fourth Grader Needs to Know: Fundamentals of A Good Fourth-Grade Education
Written in such a way that it can be read by the child independently or jointly with a parent or caregiver. Our child actually looks forward to the time each day when we sit down and look at it together, and it has helped supplement and reinforce what he has learned in class. I highly recommend this series.

Math Made Easy
Fourth Grade Workbook
Workbooks have been compiled and tested by a team of math experts to increase your child's confidence, enjoyment, and success at school. Fourth Grade: Provides practice at all the major topics for Grade 4 with emphasis on multiplication and division of larger numbers. Includes a review of Grade 3 topics and a preview of topics in Grade 5.

Curriculum-Based Enrichment for Educators, History Through Role-Playing
A way to make students feel a part of the Middle Ages, the Civil War, Ancient Greece or Egypt. The authors use literary or historical characters to introduce children to history in a first hand way. Learn about medieval times by taking on the persona of King Arthur or Guinevere. Learn about the Civil War by being Grant or Lee. Understand ancient Greece and Egypt through the eyes of their gods

What Your Third Grader Needs to Know: Fundamentals of a Good Third-Grade Education
the specific shared knowledge that thousands of parents and teachers across the nation have agreed upon for American third graders. Featuring 16 pages of full-color illustrations, a bolder, easier-to-follow format, and a thoroughly updated curriculum. Designed for parents and teachers to enjoy with children

Math Made Easy
Third Grade Workbook
Workbooks have been compiled and tested by a team of math experts to increase your child's confidence, enjoyment, and success at school. Third grade: Provides practice at all the major topics for Grade 3 with emphasis on basic multiplication and division facts. Includes a review of Grade 2 topics and a preview of topics in Grade 4

The Todds in America: 1746-2005 - An American History Curriculum for Grades 3-5
The Revolution, Native Americans, surveying of the new land, farming and storekeeping, slaves and the Civil War, diplomacy, World War II and the Korean Conflict, Hawaii becoming a state, the Senate, and teaching both in America and abroad
Kindle Available

What Your Second Grader Needs to Know: Fundamentals of a Good Second Grade Education
Grade by grade, these groundbreaking and successful books provide a solid foundation in the fundamentals of a good education for first to sixth graders. black & white photographs, linecuts, and maps throughout; two-color printing

Math Made Easy
Second Grade Workbook
Workbooks have been compiled and tested by a team of math experts to increase your child's confidence, enjoyment, and success at school. Second Grade: Provides practice at all the major topics for Grade 2 with emphasis on addition and subtraction of larger numbers. Includes a review of Grade 1 topics and a preview of topics in Grade 3
Kindle Available

What Your First Grader Needs to Know: Fundamentals of a Good First-Grade Education
Specific shared knowledge that hundreds of parents and teachers across the nation have agreed upon for American first graders. Filled with a wealth of opportunities for reading aloud and fostering discussion, this first-grade volume of the acclaimed Core Knowledge Series presents the sort of knowledge and skills that should be at the core of a challenging first-grade education.

First-Grade Math
A Month-To-Month Guide
Topics of study include addition and subtraction, geometry, sorting and counting, patterns and symmetry, measurement, and more. 320 pages Planning math instruction demands that teachers have an overall sense of the curriculum for the entire year

Kindle Available

What Your Kindergartner Needs to Know: Preparing Your Child for a Lifetime of Learning
A sound basis in the fundamentals of math, art, history, language arts, science, and technology, the phenomenally successful Core Knowledge series has become an esteemed tool for parents and teachers striving to better educate today's children. And since it is agreed that the first years of schooling are crucial to a child's lifetime educational achievements, it is no wonder that parents and teachers alike have been asking for a volume for kindergartners

Math Made Easy
Kindergarten Workbook
Workbooks have been compiled and tested by a team of math experts to increase your child's confidence, enjoyment, and success at school. Kindergarten: Focused on the number and shape objectives needed to prepare children for the formal study of math.



Kindle Wireless Reading Device
Kindle Available

What Your Preschooler Needs to Know: Get Ready for Kindergarten
Filled with opportunities for reading aloud and fostering curiosity, this beautifully illustrated read-aloud anthology offers preschoolers the fundamentals they need to prepare for a happy, productive time in schoolâ€"and for the rest of their lives. Millions of children have benefited from the acclaimed Core Knowledge Series, developed in consultation with parents, educators, and the most distinguished developmental psychologists

Preschool Art: It's the Process, Not the Product
Well organized and easy to use. I love the illustrations which really help with the projects and my 2 and 3 1/2 year olds love the ideas. Instructions and pictures are easy to follow, you can adjust the ideas to suit your tastes, the situation, the available materials or the ages of your students.


Comprehensive Curriculum of Basic Skills, Preschool
This best-selling Comprehensive Curriculum workbook features educational activities and instruction. Containing 544 pages organized by subject area with lessons in reading, writing, spelling, and math.


User-friendly software--simple for all ages to explore. Study cards are displayed on the screen, one at a time, and can be eliminated from the stack just like printed cards. Our Screensaver Mode displays a new question and answer every few seconds in random order. Learn subliminally! Finally, our test mode randomly selects questions to create a quiz, mid-term, or final--your choice--a new test every time. The EXAMBUSTERS software program keeps track of the test time limit and grades you at test completion. Grades are stored in a table on the help menu so you can track your progress.

| | | |
| --- | --- | --- |
| | For those looking to take their Halloween decorations to the next level, the Dremel Pumpkin Carving Kit allows fast, easy sculpting of spectacularly spooky jack-o'-lanterns. Create intricate, frighteningly festive designs on pumpkin surfaces using the lightweight 6-Volt Dremel Alkaline Cordless Rotary Tool, which offers two speeds for varying levels of intricacy. The included high-speed cutter accessory has rounded edges and is ideal for carving fine details, and 10 templates make carving elaborate pumpkin designs as easy as tracing a drawing. | |




Handheld computerized learning system
Learn to write letters on the L-Max handheld screen - the letters you write will appear on the TV and star in an animated story!
Learn on the go or at home
Works with the full Leapster and Leapster L-Max software library




Stories suddenly come to life with the light tap of the Magic Pen
The award-winning LeapPad Learning System teaches fundamental reading skills in a way that keeps your child coming back again and again
The LeapPad Learning System uses a larger platform and thinner pen designed for preschoolers and kindergartners to introduce them to the magic of books and reading
The library is organized by grade to teach reading, phonics, vocabulary, math, science, music and much more


Planet Earth - The Complete BBC Series
[Blu-ray]

48-page manual guides you through set-up, usage, and dozens of fascinating observations of biological specimens. Ages 8 and up.
.

Learn how to use the microscope and how to prepare slides
2 bright LED lights, above and below
40x, 100x, and 400x magnification
4x, 10x, and 40x objective lenses and a 10x ocular lens, all made of optical grade glass
Over 20 tools and accessories

Embark on a guided journey through the microscopic world, revealing its hidden creatures and unseen structures with the new TK2 Scope. First, learn how to use the microscope and all of its parts. Next, become familiar with your scope by examining some prepared slides. Now, you are ready to take off on a guided investigation of plant and animal specimens that you gather and prepare yourself. This kit gives you the tools, knowledge, and skills you need to view virtually any specimen you can find.

Baby Einstein Play Gyms
Let the Baby Einstein Seek and Discover Activity Gyms stimulate and inspire your baby. The soft mat provides a comfortable place for baby to rest, while bright colors, fun characters and a variety of toys provide an enriched environment for baby to explore.

Young Learners Microscopes
Expose your child to the fascinating world of natural specimens as you examine an arachnid, a crustacean and other insects up-close. Grades K & up. Fully functioning microscope makes learning fun!

Elenco Electronics
Electronic Snap Circuits by Elenco is an award-winning toy for budding engineers eight years old and above. For students who are already learning about electronics in school, this set creates a hands-on experience that makes for more fun than reading about how these things work in a textbook.
Includes microscope and digital camera

One eyepiece adaptor, four prepared slides, and eight blank slides

One pair tweezers and four plastic bags

One explorer book

One software CD Rom and one special planet earth CD

Professional quality microscope with digital eyepiece

Ulead Photo Explorer software included; editing and text adding capability

Magnification from 40X to 400X

Cordless LED light source

1.3 Mega Pixels

USB Computer Connection

24bit RGB Color

Video or Still Image Capture

AVI Video Format

Planet Toys Planet Earth Digital Microscope Kit
Ultimate 400x Digital Microscope
Digital USB Microscope Video Camera


Extremely Lightweight and portable

Powerful 60-100x magnifation to view even the smallest details

built in light provides a bright, clear image

rubberized eyepiece for comfortable viewing

fits easily in your pocket to bring anywhere




Digital Blue: QX3 Microscope
Connect the microscope to your PC, put something under the scope...the image is displayed on your monitor actual size, 10X, 60X, or 200X. You can take snapshots and videos of your specimens, make time-lapse movies, create slideshows complete with sound, transitions and more. You can even e-mail your work to family and friends! Includes microscope, tweezers, specimen jars and containers, sample slides, tweezers, and software.

Learning Resources Gears! Gears! Gears! Oogly Googly
Includes motor and hand control (with forward/reverse switch), gears, springs, connecting blocks, two claws, and three eyeballs. Starting with the motor pack, add the pieces together according to the instructions or follow your own mad scientist ideas to create endless mayhem. Can be used alone or with other Gears! Gears! Gears! sets.

Learning Resources Gears! Gears! Gears!
Great toy to help open up the world of "how things work" for younger kids. Inspires imaginative play, problem solving, and cause & effect thought processes. Gear up for hours of colorful action with Gears! Gears! Gears! enables children to create hundreds of three-dimensional construction possibilities. Set features plastic gears, connectors and interlocking bases packaged in a giant storage tub with an Activity Guides.

Gears! Gears! Gears! Boogie Buddy Motorized Sets
Challenge kids' mechanical reasoning skills while encouraging creativity and gross motor coordination through building and movement. Color-coding makes it easy for children to follow building instructions for three different models. They can also create their own model. Compatible with all other Gears! Gears! Gears! Sets, sold separately.


Ticket to Ride
Great Family and Friends Board game. 2 to 5 players compete for control of routes accross the United States. Play takes about an hour and you will find yourself thinking strategically during and after the game. Get this game for fun and have a great time thinking.

Blokus Strategy Board Game

Grades K and up. Europe's 2003 game of the year! Develops logic and spacial perception while kids learn to be tactical. Players take turns placing pieces on their board, each starting from their corner. Each new piece must touch at least one other piece of the same color, but only at the corners! The goal is to get rid of all your pieces. The game ends when all players are blocked from laying down any more of their pieces.
Naturally Playful Sand and Water Activity Center

This Sand and Water Activity Center features wood crafted styling and nature's colors s. It's divided into two separate sides -- one for water, the other for sand. It holds up to 20 lbs. of sand and two gallons of water. The accessory set includes an umbrella, two bridges, two boats, two pots and one shovel. A durable, one-piece plastic cover keeps the sand clean and dry. Elastic tie-downs on the ends of the lid keep it securely attached. An umbrella is included for shaded play . Measures 46.5"L x 26"W x 18.25"H.


Kindle Wireless Reading Device
American Civil War Video Games
Smart Educational Toys
Christian History Book Titles
Young Reader Books
American Civil War Exhibits
Military Gear and Information
United States Navy Seals
Top DVD Selections
Civil War DVD Titles