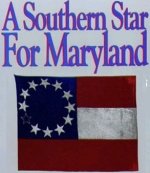 A southern star for Maryland:
Maryland and the secession crisis, 1860-1861
Maryland did not freely choose to remain in the Union at the outbreak of the Civil War, this book argues: the state was held by brute force. A colorful account of the dilemmas faced by Marylanders in the crisis as seen from the Southern point of view.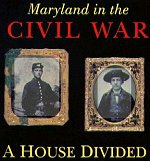 Maryland In The Civil War
After Fort Sumter, the Lincoln administration could ill afford to lose Maryland, especially its principal city Baltimore, site of the first blood spilled when a mob attacked the Sixth Massachusetts Regiment. Maryland was the site of the greatest single day's carnage in American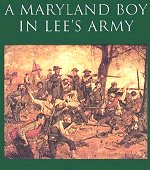 A Maryland Boy in Lee's Army: Personal Reminiscences of a Maryland Soldier in the War between the States, 1861-1865
Young George Wilson Booth followed the call of the Confederacy and served four years in the Army of Virginia. During the days of the successes at Manassas battles and in the Peninsula to the Valley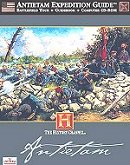 Antietam Expedition Guide
Indespensible asset for understanding the battle that resulted in America's bloodiest day. The automated and time-scaled troup movement maps helps to grasp the scope and scale of the conflict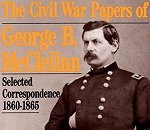 The Civil War Papers Of George B. Mcclellan: Selected Correspondence, 1860-1865
General-in-chief of the entire Union army at one point, he led the Army of the Potomac through the disaster at Antietam Creek, was subsequently dismissed by Lincoln, and then ran against him in the 1864 presidential campaign. This collection of McClellan's candid letters about himself, his motivations, and his intentions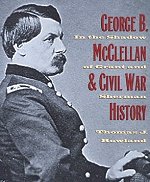 George B. McClellan and Civil War History: In the Shadow of Grant and Sherman
The complex general who, though gifted with administrative and organizational skills, was unable and unwilling to fight with the splendid army he had created. In this book, Rowland presents a framework in which early Civil War command can be viewed without direct comparison to the final two years of the war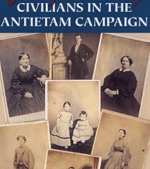 Too Afraid to Cry: Maryland Civilians in the Antietam Campaign
The children, women, and men living in the village of Sharpsburg and on surrounding farms. The dramatic experiences of these Maryland citizens, stories that have never been told, and also examines the political web holding together Unionists and Secessionists, many of whom lived under the same roofs
Kindle Available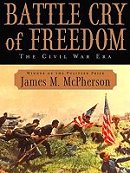 The Illustrated Battle Cry of Freedom
The Civil War Era
Published in 1988 to universal acclaim, this single-volume treatment of the Civil War quickly became recognized as the new standard in its field. James M. McPherson, who won the Pulitzer Prize for this book, impressively combines a brisk writing style with an admirable thoroughness. He covers the military aspects of the war in all of the necessary detail, and also provides a helpful framework describing the complex economic, political, and social forces behind the conflict. Perhaps more than any other book, this one belongs on the bookshelf of every Civil War buff.