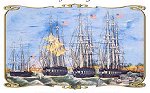 The Civil War on Hatteras Island North Carolina
New light on the experiences of Civil War soldiers stationed on the Outer Banks. It follows the crucial maritime battles along the Outer Banks and the famous Burnsides Expedition. Aa fascinating history of how one of America's most treasured islands played a significant part in the Civil War
Kindle Available


Raising the Hunley: The Remarkable History and Recovery of the Lost Confederate Submarine
For more than a century the fate of the Hunley remained one of the great unsolved mysteries of the Civil War. Then, on August 8, 2000, with thousands of spectators crowding Charleston Harbor, the Hunley was raised from the bottom of the sea and towed ashore.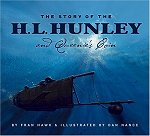 The Story of the H.L. Hunley
During the Civil War, Union forces blockade the port of Charleston so the Confederate army seeks a way to attrack the Yankee Ships. George Dixon is part of the group of men given the task of creating and building the "fish boat," a submarine. The H.L. Hunley ultimately sets out on its mission to sink Yankee ships, but fails to return, its whereabouts unknown.
Kindle Available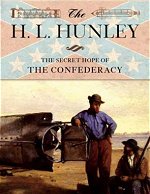 The H. L. Hunley
The Secret Hope of the Confederacy
On the evening of February 17, 1864, the Confederacy  H. L. Hunley sank the USS Housatonic and became the first submarine in world history to sink an enemy ship. Not until World War I "half a century later" would a submarine again accomplish such a feat. But also perishing that moonlit night, vanishing beneath the cold Atlantic waters off Charleston, South Carolina, was the Hunley and her entire crew of eight