Given the name Isabella at birth, Sojourner Truth was born in the year 1797, in Hurley, New York. She was enslaved for approximately twenty-eight years of her life. As "property" of several slave owners, when she was ten-years old, Isabella was sold for $100 and some sheep. Dutch was her first language, and it was said that she spoke with a Dutch accent for the reminder of her life. Although she was unable to read, Truth knew parts of the Bible by heart.

As an abolitionist and traveling preacher, Isabella understood the importance of fighting for freedom. After her conversion to Christianity, she took the name Sojourner Truth: "Sojourner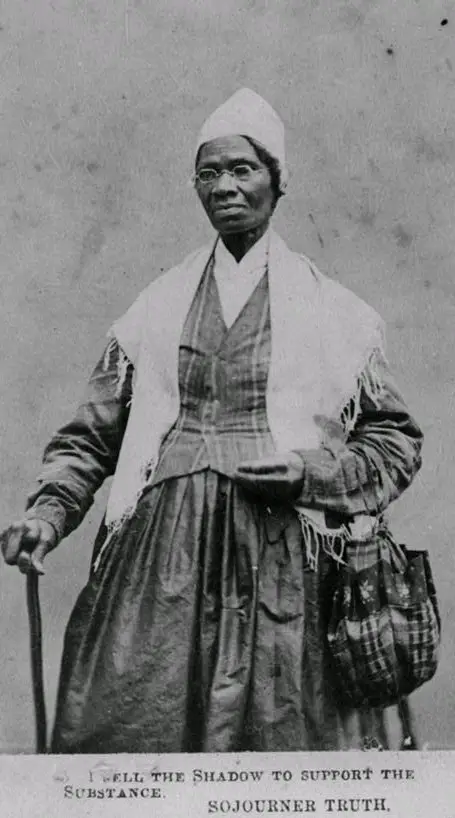 because I was to travel up and down the land showing people their sins and being a sign to them, and Truth because I was to declare the truth unto the people." This new name reflected a new mission to spread the word of God and speak out against slavery. As a women's rights activist, Truth faced additional burdens that white women did not have, plus the challenge of combating a suffrage movement which did not want to be linked to anti-slavery causes, believing it might hurt their cause. Yet, Truth prevailed, traveling thousands of miles making powerful speeches against slavery, and for women's suffrage (even though it was considered improper for a women to speak publicly). In a speech given at the Women's Rights Convention in Akron, Ohio, in 1851, Truth proclaimed that "If the first woman God ever made was strong enough to turn the world upside down all alone, these women together ought to be able to turn it back and get it right-side up again." It was here, too, that Truth gave her most famous speech, entitled, "Ain't I a Woman." This speech sternly chastises those who feel women and blacks are inferior. The speech, like her preaching, is eloquent and passionate.
Sojourner Truth has the distinction of being the first African American woman to win a lawsuit in the United States; the first was when she fought for her son's freedom after he had been illegally sold. Later, when she was accused by a newspaper of being a "witch" who poisoned a leader in a religious group that she had been a part of, she sued the newspaper for slander and won a $125 judgement. Truth died at the age of 84, with several thousand mourners in attendance. In December of 1883, just after her death, The New York Globe published an obituary which read in part: "Sojourner Truth stands preeminently as the only colored woman who gained a national reputation on the lecture platform in the days before the [Civil] War."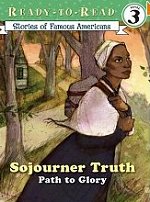 Sojourner Truth: Path to Glory
Grade 3-5–The life of Isabella Baumfree, the woman who became Sojourner Truth, is told with dignity and respect, accompanied by Denos's color illustrations. As a former slave turned traveling preacher, Truth was an advocate for the rights of blacks and women. The author gives an overview of slavery, including the fact that it was legal in the North as well as the South.



Kindle Available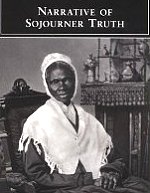 Narrative of Sojourner Truth
A symbol of the strength of African-American women, and a champion of the rights of all women, Sojourner Truth was an illiterate former slave in New York State who transformed herself into a vastly powerful orator. Dictating to a neighbor, she began her celebrated life story, in which she chronicles her youth