USS Octorara (1862-1866)
USS Octorara , a 981-ton "Double-Ender" side-wheel gunboat built at the Brooklyn Navy Yard, New York, was commissioned in February 1862. After brief service in the Atlantic, she was sent to the Gulf of Mexico, serving as flagship of Commander David Dixon Porter 's mortar schooner flotilla during operations on the Mississippi River. Damaged on 28 June 1862, while attempting to steam upriver past the Confederate fortress at Vicksburg, Octorara was en route to Baltimore, Maryland, for repairs when, on 24 July she captured the blockade runner Tubal Cain .
In September 1862, Octorara , began operations in search of the enemy cruisers and blockade runners, taking several of the latter by May 1863. Beginning in October 1863, the gunboat served in the West Gulf Blockading Squadron. She participated in the blockade of Mobile Bay, Alabama, including a bombardment of Fort Powell in February 1864, the 5 August Battle of Mobile Bay, in which she was damaged, and the subsequent bombardment and capture of Fort Morgan. Octorara spent the rest of the Civil War in the Mobile Bay area. On 28 January 1865, she was the target of an unsuccessful attack by the Confederate torpedo boat St. Patrick. In April, Octorara took part in the capture of the city of Mobile. She went to New York in July 1865 and was decommissioned there in August. USS Octorara was sold in November 1866.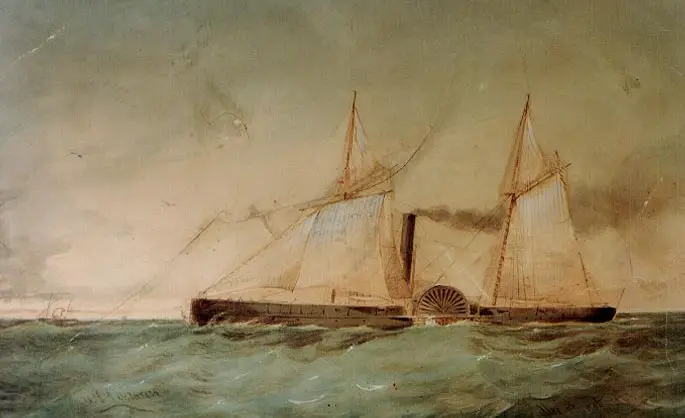 "Incident on board the 'Octorara', January 26, 1865"
Line engraving published in "Harper's Weekly", February 1865, depicting the attack on USS Octorara by the Confederate torpedo boat St. Patrick , in Mobile Bay, Alabama.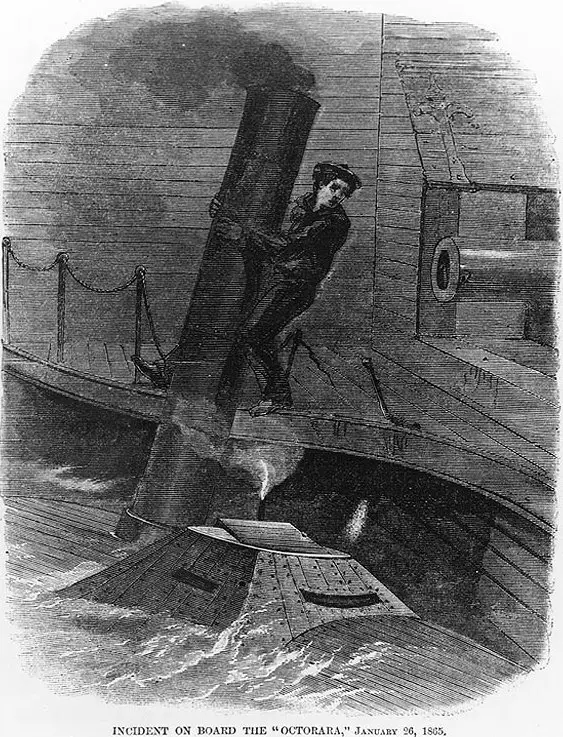 Kindle Available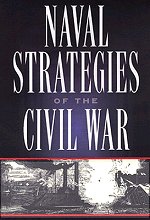 Naval Strategies of the Civil War: Confederate Innovations and Federal Opportunism
Compare and contrast the strategies of the Southern Secretary of the Navy, Mallory, against his rival in the North, Welles. Mallory used technological innovation and the skill of individuals to bolster the South's seapower against the Union Navy's superior numbers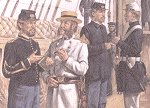 American Civil War Marines 1861-65
Marines wearing blue and grey fought in many dramatic actions afloat and ashore







Ironclad Down: USS Merrimack-CSS Virginia from Design to Destruction
A treasure trove of detailed information about one of history s most famous vessels. Describing  Stephen Russell Mallory, John Mercer Brooke, John Luke Porter, et al.--who conceived, designed and built one of the world's first ironclads