Saint Patrick (Confederate torpedo boat, 1864-1865)
Saint Patrick , a small semi-submersible torpedo boat, was privately built at Selma, Alabama, in 1864. Operating under the Confederate Army's control, but with a C.S. Navy commanding officer, she attacked USS Octorara in Mobile Bay on 28 January 1865. However, her torpedo misfired, and the Union ship was not damaged. St. Patrick was able to escape the return fire and return to Mobile.
"Incident on board the 'Octorara', January 26, 1865"

Line engraving published in "Harper's Weekly", February 1865, depicting the attack on USS Octorara by the Confederate torpedo boat St. Patrick , in Mobile Bay, Alabama.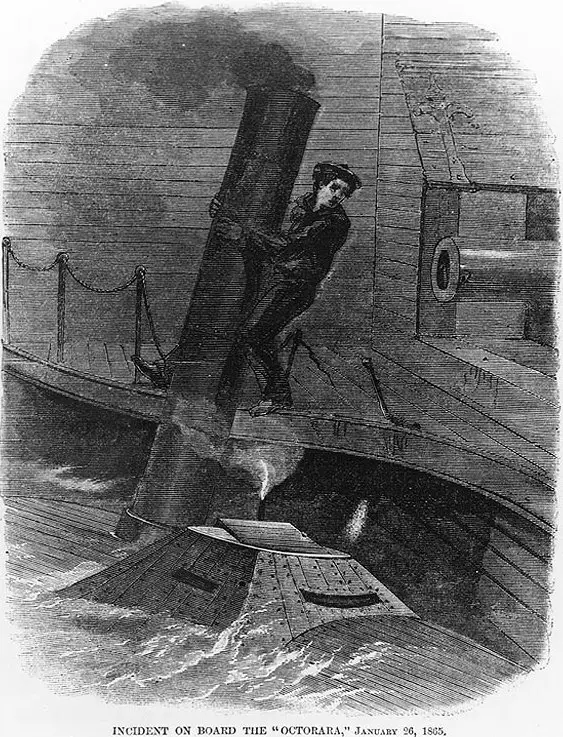 Kindle Available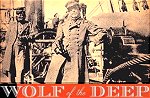 Wolf of the Deep: Raphael Semmes and the Notorious Confederate Raider CSS Alabama
In July 1862, the Confederate captain Raphael Semmes received orders to report to Liverpool, where he would take command of a secret new British-built steam warship.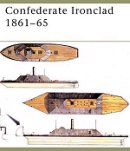 Confederate Ironclad 1861-65
Every aspect of Confederate ironclads is covered: design, construction, armor, armament, life on board, strategy, tactics, and actual combat actions.