USS Cayuga (1862-1865)
USS Cayuga , a 691-ton Unadilla class screw steam gunboat, was built at East Haddam, Connecticut. Commissioned in February 1862, she was assigned to the Gulf of Mexico for combat operations against the Confederacy and served there throughout the Civil War. In April 1862, Cayuga participated in the operations leading to the capture of the lower Mississippi and the port of New Orleans. She led the Federal fleet during its daring night run past Forts Jackson and Saint Phillip on 24 April.
Following post-battle repairs at New York, Cayuga was active during Rear Admiral Farragut's operations above New Orleans. In August 1862, she participated in bombardments of Baton Rouge and Donaldsonville, Louisiana, and in an engagement with CSS Arkansas. Late in the year, she was present during the occupation of Baton Rouge.
In 1863-65, Cayuga mainly served along the Gulf coast, where she captured several sailing blockade runners. Members of her crew went ashore on a reconnaissance at Sabine Pass, Texas, on 18 April 1863, but were ambushed by the enemy. The ship's Commanding Officer was mortally wounded and six men captured. In early July 1865, after the end of the Civil War, Cayuga left the Gulf for the last time. She was decommissioned at New York late in that month and was sold in October 1865. She subsequently became the merchant ship Veteran .
Wash drawing by R.G. Skerrett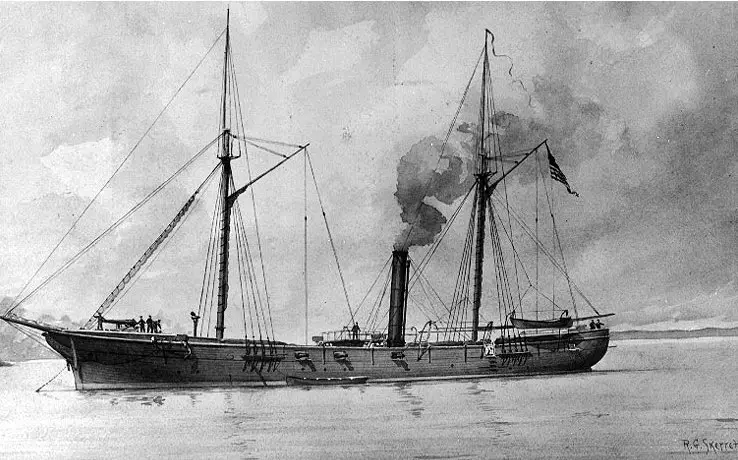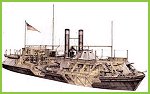 Union River Ironclad 1861-65
At the start of the American Civil War, neither side had warships on the Mississippi River. In what would prove the vital naval campaign of the war, both sides fought for control of the river. While the Confederates relied on field fortifications and small gunboats, the Union built a series of revolutionary river ironclads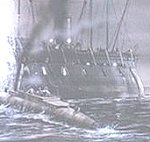 Confederate Submarines and Torpedo Vessels 1861-65
Interesting information and many excellent illustrations. It addresses the CSA David class torpedo boats and the Hunley (and its predecessors), as well as Union examples such as the Alligator and the Spuyten Duyvil