USS Bienville (1861-1867).
Originally the civilian steamship Bienville (1860)
Bienville , a 1558-ton (Burden) wooden side-wheel steamship built at Brooklyn, New York in 1860, was purchased by the Navy in August 1861 as part of the great expansion that took place in the first months of the Civil War. She was commissioned in October 1861 and soon participated in the expedition that seized future Naval bases at Port Royal and Beaufort, South Carolina. Bienville operated off the Confederacy's Atlantic coast for more than a year, taking part in the capture of positions along the Georgia and Florida shore as well as ending the careers of several blockade runners, among them the steamers Stettin (taken on 24 May 1862) and Patras (27 May 1862).
In 1863, Bienville was transferred to the Gulf of Mexico, where she continued her blockading work. In addition, she supported the capture of the entrances to Mobile Bay, Alabama, on 5 August 1864. In an operation typical of the era's coastal warfare, she sent a boat party into Galveston Bay, Texas, on the night of 7 February 1865 and seized two schooners loaded with cotton. Bienville was decommissioned soon after the end of the Civil War. Following some two years in reserve, she was sold in October 1867. Operating under the same name as a commercial steamship, she lasted until 15 August 1872, when a fire destroyed her at Watling Island, Bahamas.
Watercolor by Erik Heyl, 1947, painted for use in his book "Early American Steamers", Volume I.
Built at Brooklyn, New York, in 1860, this steamer served as USS Bienville in 1861-1867.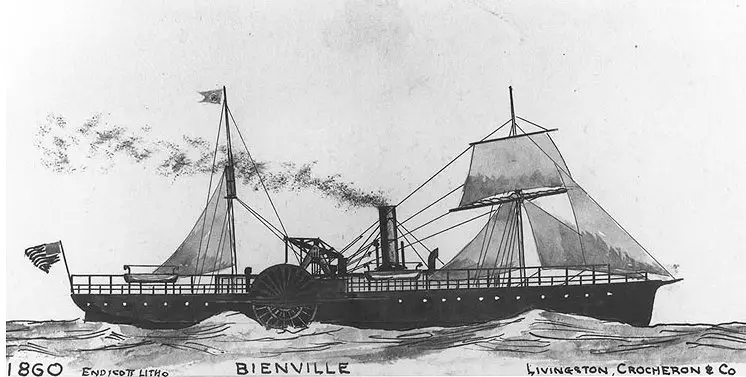 Merchant Steamers Converted into Gun-boats
Engraving published in "Harper's Weekly", July-December 1861.
It depicts thirteen merchant steamships acquired by the U.S. Navy between April and August 1861 and subsequently converted into warships, plus the steamer Nashville (far left), which became a Confederate cruiser.
U.S. Navy ships, as identified below the image bottom, are (from left to right: Alabama , Quaker City , Santiago de Cuba (listed as "St. Jago de Cuba", Mount Vernon , Massachusetts , South Carolina , Florida , De Soto , Augusta , James Adger , Monticello , Bienville and R.R. Cuyler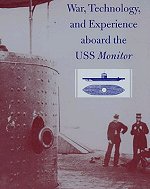 War, Technology, and Experience aboard the USS Monitor
The experience of the men aboard the Monitor and their reactions to the thrills and dangers that accompanied the new machine. The invention surrounded men with iron and threatened their heroism, their self-image as warriors, even their lives




Kindle Available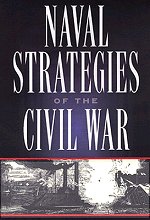 Naval Strategies of the Civil War: Confederate Innovations and Federal Opportunism
Compare and contrast the strategies of the Southern Secretary of the Navy, Mallory, against his rival in the North, Welles. Mallory used technological innovation and the skill of individuals to bolster the South's seapower against the Union Navy's superior numbers