USS De Soto (1861-1868).
Originally the civilian steamship De Soto (1859)
De Soto , a 1675-ton (burden) wooden side-wheel steamship, was built at Brooklyn, New York in 1859. She was purchased by the Navy in August 1861, converted to a warship, and commissioned later in the year. De Soto joined the Gulf Blockading Squadron in December and in January 1862 captured the first of more than twenty vessels that would be credited to her account during two and a half years of enforcing the Federal blockade of the Confederacy's Gulf of Mexico coast. The steamer was decommissioned for repairs in June 1864 and did not return to active service until August 1865, by which time the Navy had resumed peacetime operations.
Thereafter De Soto cruised along the U.S. Atlantic seaboard and in the Gulf and West Indies region. She was damaged by an earthquake on 18 November 1867, but was repaired and saw further Caribbean service in 1868. Decommissioned in September 1868, USS De Soto was sold later in that month. She returned to commercial employment, but was destroyed by fire in December 1870.
Watercolor by Erik Heyl, 1947, painted for use in his book "Early American Steamers"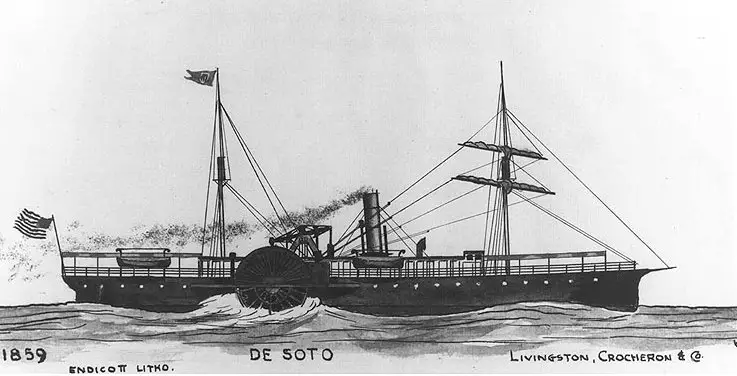 Kindle Available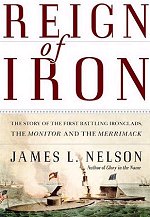 Reign of Iron: The Story of the First Battling Ironclads, the Monitor and the Merrimack
The first ironclad ships to fight each other, the Monitor and the Virginia (Merrimack), were the unique products of American design genius