USS Belle (1864-1865)
USS Belle , a 56-ton steam tugboat, was built at Philadelphia, Pennsylvania, in 1864, and purchased by the Navy in June of that year. She was employed in the North Carolina Sounds area as a tug, dispatch vessel and spar-torpedo boat. Belle took part in the capture of Plymouth, N.C., on 31 October 1864 and in an expedition up the Roanoke River during the following December. She was sold in July 1865 and was used for civilian purposes under the name Belle until 1891.
19th Century photograph of a painting by Acting Second Engineer Alexander C. Stuart, USN, 1864.
It depicts USS Commodore Hull (at left) leading the "Double-Ender" gunboats Tacony , Shamrock , Otsego and Wyalusing in engaging Confederate batteries at Plymouth, North Carolina, on 31 October 1864.
Small vessels lashed to the gunboats' unengaged sides include USS Whitehead (beside Tacony ), USS Bazely (beside Shamrock ) and Belle (beside Otsego ).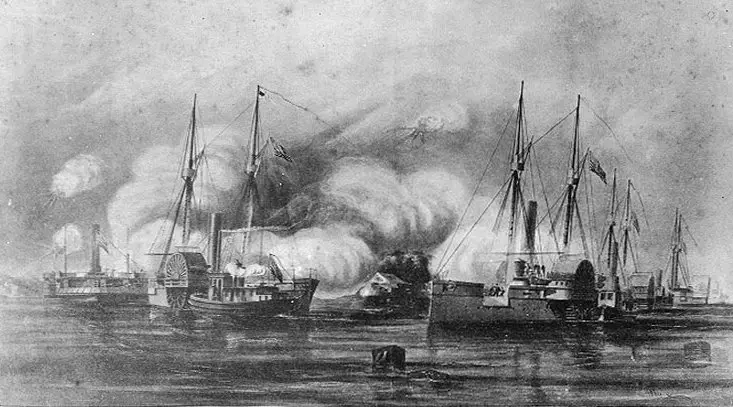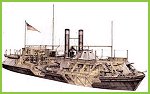 Union River Ironclad 1861-65
At the start of the American Civil War, neither side had warships on the Mississippi River. In what would prove the vital naval campaign of the war, both sides fought for control of the river. While the Confederates relied on field fortifications and small gunboats, the Union built a series of revolutionary river ironclads