USS Bazely (1864-1864)
Also called J.E. Bazely , Beta and Tug No. 2
USS Bazely , a 50-ton steam tugboat, was built in 1863 at Gloucester, New Jersey. Purchased by the Navy in June 1864, she briefly served in the James River area of Virginia. In July, she was sent to the North Carolina Sounds, where she spent the remainder of her Navy career. Bazely took an active part in the capture of Plymouth, North Carolina, on 31 October 1864. On 9 December 1864, while involved in operations on the Roanoke River at Rainbow Bluff, N.C., she struck a mine and sank.
"Wreck of the 'Otsego,' and the Explosion of the Tug 'Bazely' in the Roanoke River"
Line engraving, published in "Harper's Weekly", 21 January 1865, depicting USS Bazely striking a mine during operations in the Roanoke River, North Carolina, on 9 December 1864 (not 10 December as stated on the original print). The sunken USS Otsego , which had hit another mine shortly before, is in the background.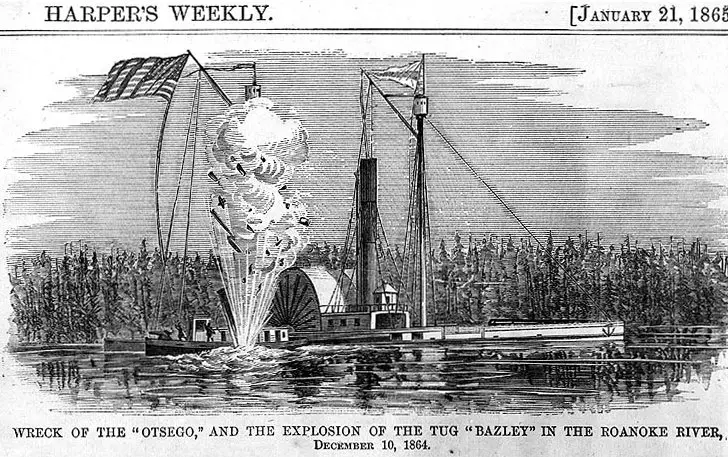 Wyalusing at Rainbow Bluff, North Carolina
"Sinking of the 'Otsego' and blowing up of the 'Bazeley.'"
Phototype by F. Gutekunst, Philadelphia, Pennsylvania, circa the later 19th Century.
This print depicts the U.S. Navy tug Bazely striking a mine while going to the assistance of USS Otsego , near Jamestown, North Carolina, on the Roanoke River, 9 December 1864. Otsego , which had just been sunk by other mines, is in the left center background. USS Wyalusing is in the foreground, providing covering fire as boats drag for mines nearby.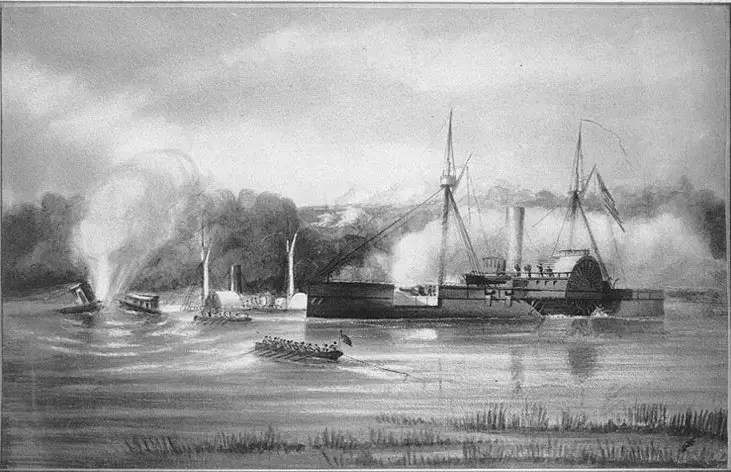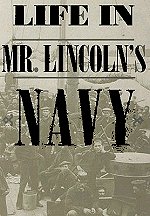 Life in Mr. Lincoln's Navy
A tantalizing glimpse into the hardships endured by the naval leadership to build and recruit a fighting force. The seaman endured periods of boredom, punctuated by happy social times and terrifying bouts of battle horror







Confederate Phoenix
The CSS Virginia
The CSS Virginia of the Confederate States Navy destroyed two of the most formidable warships in the U.S. Navy. Suddenly, with this event, every wooden warship in every navy in the world became totally obsolete