USS Aroostook (1862-1869)
USS Aroostook , a 691-ton Unadilla class screw steam gunboat built at Kennebunk, Maine, was commissioned in February 1862. In early March she assisted the storm-disabled USS Vermont , suffering damage herself in the process. After repairs, Aroostook arrived at Hampton Roads, Virginia, where she participated in operations against Norfolk and, once that port had fallen, up the James River. She engaged Confederate forces on several occasions, among them the bombardment at Drewry's Bluff on 15 May. In September 1862, after the end of General McClellan's Peninsula Campaign, the gunboat served briefly with the Potomac Flotilla before being ordered to the Gulf of Mexico.
Aroostook joined the blockade of Mobile Bay, Alabama, in October 1862, and served off there for nearly a year, during which time she took part in the capture or destruction of several blockade running sailing vessels. Stationed off the Texas coast from November 1863, she took three more blockade runners and assisted in destroying another. Aroostook left the Gulf in September 1865, some months after the end of the Civil War, and was decommissioned at Philadelphia, Pennsylvania.
Photographed circa 1867-69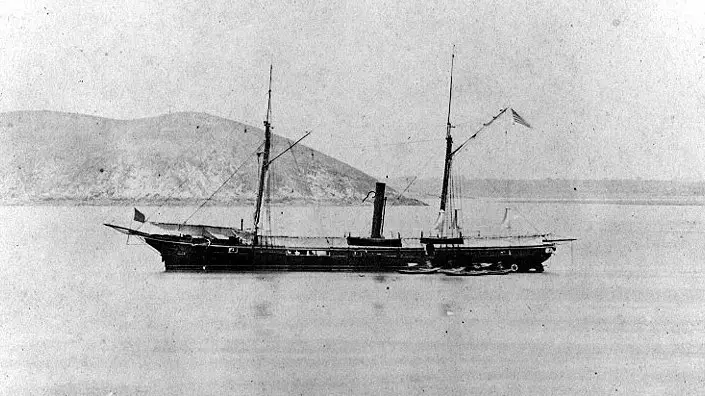 Contemporary pencil sketch, with colors of flags and smoke lightly worked in, depicting the Union ships Galena , Monitor , Aroostook , Port Royal and Naugatuck (listed as shown, left to right) bombarding the Confederate fort at Drewry's Bluff.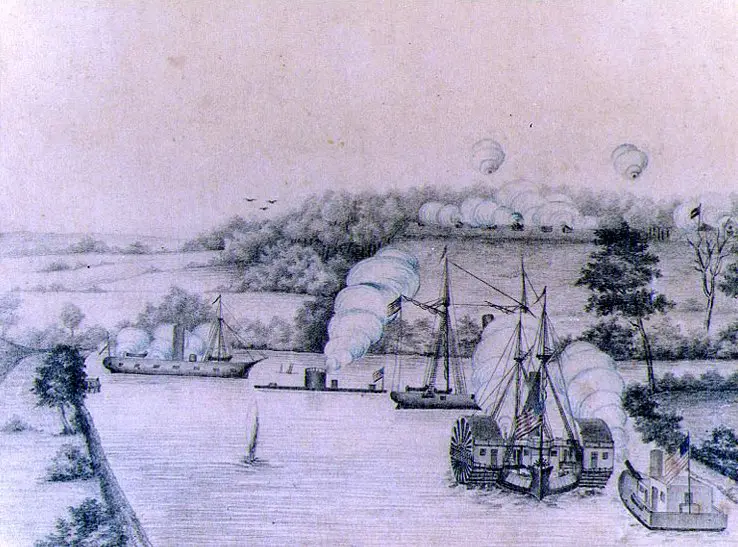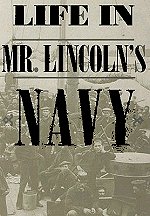 Life in Mr. Lincoln's Navy
A tantalizing glimpse into the hardships endured by the naval leadership to build and recruit a fighting force. The seaman endured periods of boredom, punctuated by happy social times and terrifying bouts of battle horror







Confederate Phoenix
The CSS Virginia
The CSS Virginia of the Confederate States Navy destroyed two of the most formidable warships in the U.S. Navy. Suddenly, with this event, every wooden warship in every navy in the world became totally obsolete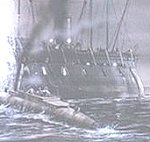 Confederate Submarines and Torpedo Vessels 1861-65
Interesting information and many excellent illustrations. It addresses the CSA David class torpedo boats and the Hunley (and its predecessors), as well as Union examples such as the Alligator and the Spuyten Duyvil