CSS Sumter (1861-1862)
CSS Sumter , a 437-ton bark-rigged screw steam cruiser, was built at Philadelphia as the merchant steamship Habana . Purchased by the Confederate Government at New Orleans in April 1861, she was converted to a cruiser and placed under the command of Raphael Semmes . Renamed Sumter , she was commissioned in early June 1861 and broke through the Federal blockade of the Mississippi river mouths late in the month.
Early in July, the pioneering Confederate Navy commerce raider captured eight U.S. flag merchant ships in waters near Cuba, then moved to the South American coast where she took another pair. Two more merchantman fell to Sumter in September and October 1861. While coaling at Martinique in mid-November, she was blockaded by the Federal sloop of war Iroquois , but was able to escape to sea and resume her activities. Sumter captured another six ships from late November into January 1862, while cruising from the western hemisphere to European waters.
Sumter then took refuge at Gibraltar. Unable to obtain needed repairs, she was laid up in April and remained inactive, watched through the year by a succession of U.S. Navy warships, among them the sloop of war Kearsarge and gunboat Chippewa . Semmes and many of her officers were reemployed in the new cruiser Alabama . CSS Sumter was sold to private owners in December 1862. Renamed Gibraltar , she worked as a blockade runner in 1863. The ship was reportedly lost in an English Channel storm in about 1867.
"The Confederate cruiser 'Sumter', Captain Semmes, leaving New Orleans, June 18, 1861."
Line engraving by Evans, "from a sketch made at the time",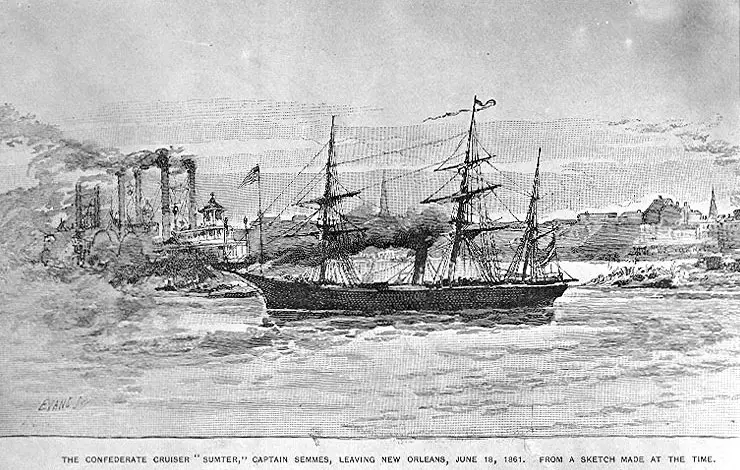 "The Confederate privateer steamer Sumter, taking in coal at the Dutch island of Curacoa, in the Caribbean Sea."
Line engraving "from a photograph by S.J. Nathans", published in "Frank Leslie's Illustrated Newspaper", 24 August 1861.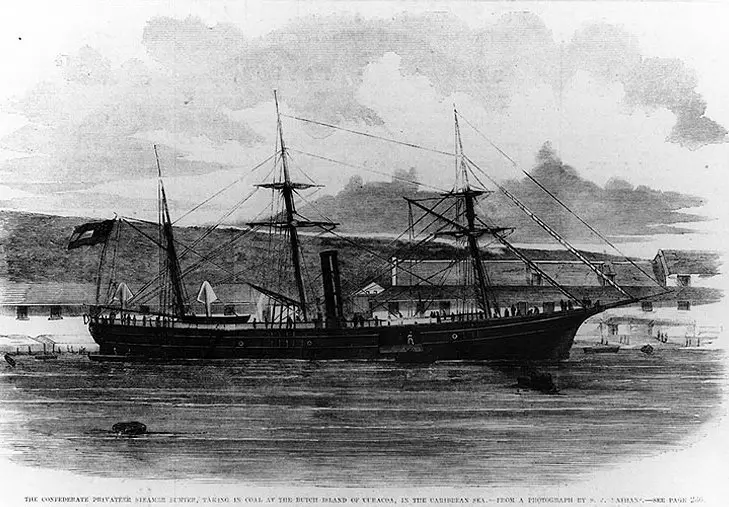 Kindle Available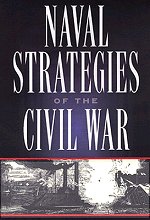 Naval Strategies of the Civil War: Confederate Innovations and Federal Opportunism
Compare and contrast the strategies of the Southern Secretary of the Navy, Mallory, against his rival in the North, Welles. Mallory used technological innovation and the skill of individuals to bolster the South's seapower against the Union Navy's superior numbers





Kindle Available



Confederate Ironclad vs Union Ironclad: Hampton Roads 1862
The Ironclad was a revolutionary weapon of war. Although iron was used for protection in the Far East during the 16th century, it was the 19th century and the American Civil War that heralded the first modern armored self-propelled warships.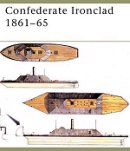 Confederate Ironclad 1861-65
Every aspect of Confederate ironclads is covered: design, construction, armor, armament, life on board, strategy, tactics, and actual combat actions.