USS Kearsarge (1862-1894)

USS Kearsarge , a 1550-ton Mohican class steam sloop of war, was built at the Portsmouth Navy Yard, Kittery, Maine, under the 1861 Civil War emergency shipbuilding program. She was commissioned in January 1862 and almost immediately deployed to European waters, where she spent nearly three years searching for Confederate raiders. In June 1864, while under the command of Captain John Winslow , Kearsarge found CSS Alabama at Cherbourg, France, where she had gone for repairs after a devastating cruise at the expense of the United States' merchant marine. On 19 June, the two ships, nearly equals in size and power, fought a battle off Cherbourg that became one of the Civil War's most memorable naval actions. In about an hour, Kearsarge 's superior gunnery completely defeated her opponent, which soon sank.
After searching off Europe for the Confederate cruiser Florida, Kearsarge went to the Caribbean, then to Boston, where she received repairs before returning to Europe in April 1865 to try to intercept the ironclad CSS Stonewall. With the end of the Civil War, she remained in the area until mid-1866, when she was placed out of commission.
Kearsarge returned to active service in January 1868 and was sent to the the Pacific coast of South America. During 1869, she cruised across the ocean as far as Australia, then returned to Peru. The next year, Kearsarge sailed north to Hawaii, then moved on to Mare Island, California, where she decommissioned in October 1870. In 1873-78, she was back in commission, cruising in Asiatic waters until September 1877, then transiting the Suez Canal to return to the U.S. East coast, where she decommissioned in early 1878.
Two more tours of duty awaited Kearsarge during the next decade and a half. She operated in the North Atlantic and Caribbean areas in 1879-83, then went back to Europe and Africa until late 1886. From 1888 onwards, she was stationed in the West Indies and Central American areas. While en route from Haiti to Nicaragua on 2 February, she was wrecked on Roncador Reef. An effort to salvage her proved fruitless, and USS Kearsarge was stricken from the Navy List later in the year.
U.S. Naval Historical Center Photograph circa 1864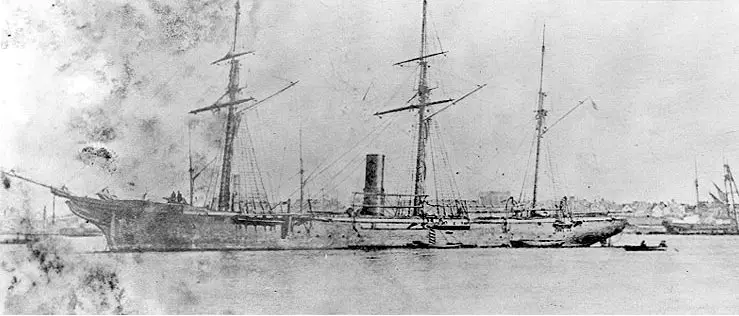 "Hauling Down the Flag -- Surrender of the Alabama to the Kearsarge off Cherbourg, France, 19 June 1864"
Artwork by J.O. Davidson, depicting the sinking of CSS Alabama, as seen from USS Kearsarge . The crew of one of Kearsarge 's eleven-inch Dahlgren pivot guns is celebrating their victory.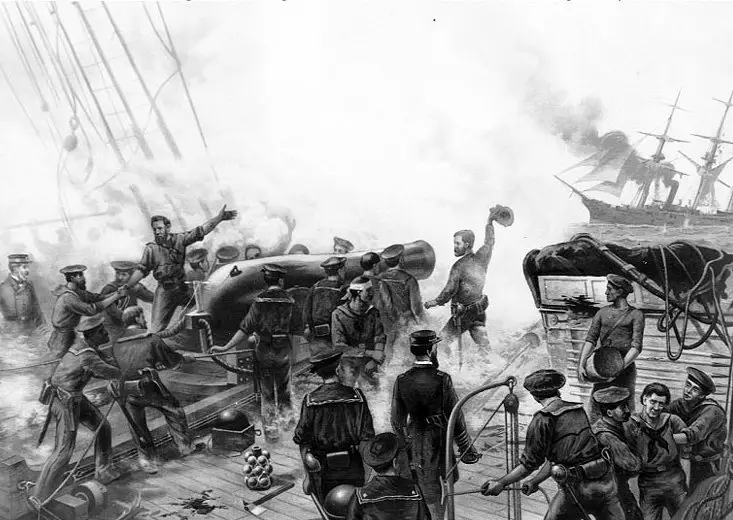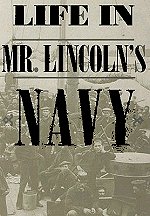 Life in Mr. Lincoln's Navy
A tantalizing glimpse into the hardships endured by the naval leadership to build and recruit a fighting force. The seaman endured periods of boredom, punctuated by happy social times and terrifying bouts of battle horror







Confederate Phoenix
The CSS Virginia
The CSS Virginia of the Confederate States Navy destroyed two of the most formidable warships in the U.S. Navy. Suddenly, with this event, every wooden warship in every navy in the world became totally obsolete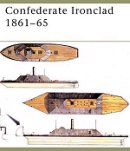 Confederate Ironclad 1861-65
Every aspect of Confederate ironclads is covered: design, construction, armor, armament, life on board, strategy, tactics, and actual combat actions.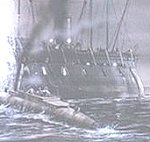 Confederate Submarines and Torpedo Vessels 1861-65
Interesting information and many excellent illustrations. It addresses the CSA David class torpedo boats and the Hunley (and its predecessors), as well as Union examples such as the Alligator and the Spuyten Duyvil