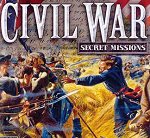 History Channel Civil War
Secret Missions
There are about a half-dozen different small arms types, but the Henry is the best for rapid repeating fire and least reloading. The shotgun they give you is useless: you must aim spot-on to affect an enemy, so why not just use the rifle? Grenades are useful at times.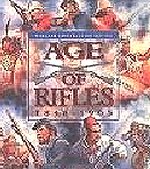 Wargame Construction
Age of Rifles 1846 - 1905
Game lets you design and play turn-based strategic battles. You can create scenarios betwen years 1846 and 1905. You have complete control over all the units, and can customize their firepower, movement points, strength, aggressiveness, etc. Supports 1 or 2 players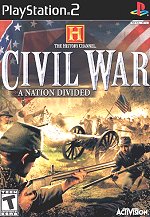 History Channel
Civil War A Nation Divided
Rally the troops and organize a counterattack -- Your strategic decision and talent as a commander will decide if the Union is preserved or if Dixie wins its independence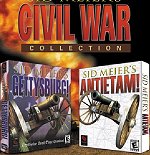 Sid Meier's Civil War Collection
Take command of either Confederate or Union troops and command them to attack from the trees, rally around the general, or do any number of other realistic military actions. The AI reacts to your commands as if it was a real Civil War general, and offers infinite replayability. The random-scenario generator provides endless variations on the battles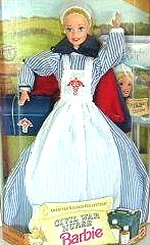 Civil War Nurse Barbie
Part of the American Stories Collection.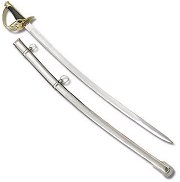 Cavalry Saber
This fine replica is 39 inches overall and features a highly polished 33 inch carbon steel blade. Its leather wrapped handle fits the hand perfectly and sports decorative brass accents and a shiny brass pommel.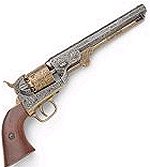 Civil War Model 1851 Naval Pistol
Engraved Silver Tone / Gold Tone Finish and Wooden Grips - Replica of Revolver Used by Both USA / Union and CSA / Confederate Forces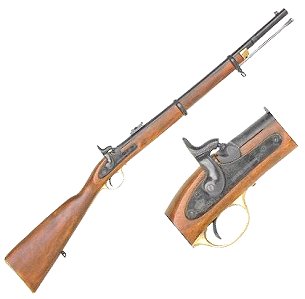 1860 Enfield Civil War Musketoon
This piece is a full-size non-firing reproduction of the rifle used in the Civil War. The body is made of European hardwood