USS Onondaga (1864-1867)
USS Onondaga , a 2592-ton twin-turret monitor, was built at Greenpoint, New York. Commissioned in March 1864, she spent her entire active career with the James River Flotilla, covering the water approaches to Richmond, Virginia, during the Civil War's last year. While on the James, she was involved in several engagements in June, August and December 1864 and in January 1865.
Onondaga was decommissioned at Philadelphia, Pennsylvania, in June 1865. In an arrangement approved by the Congress, she was sold back to her builder in March 1867 and immediately resold to France. The monitor subsequently had long service in the French Navy.
Ironclad revolving turret Monitors
At anchor on the James River, Virginia, during the Civil War, circa 1864-65.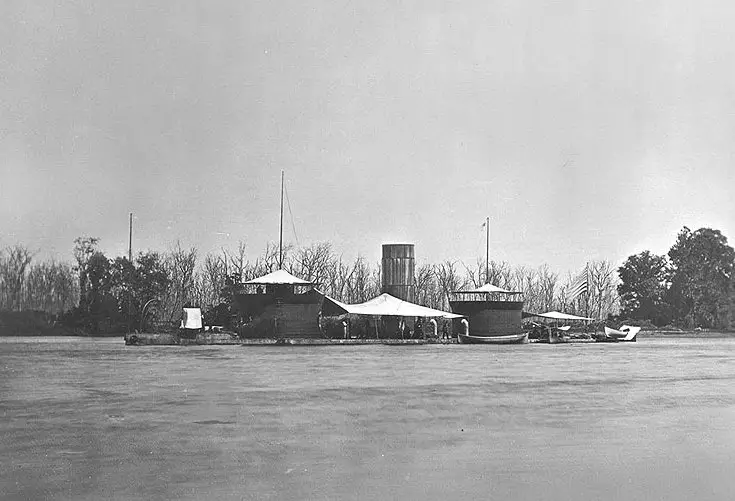 Anchored off Aikens Landing in the James River, Virginia, in 1864-1865. Note the barges at the wharf in the foreground.
Aikens Landing, near Dutch Gap, was the site of prisoner of war exchanges.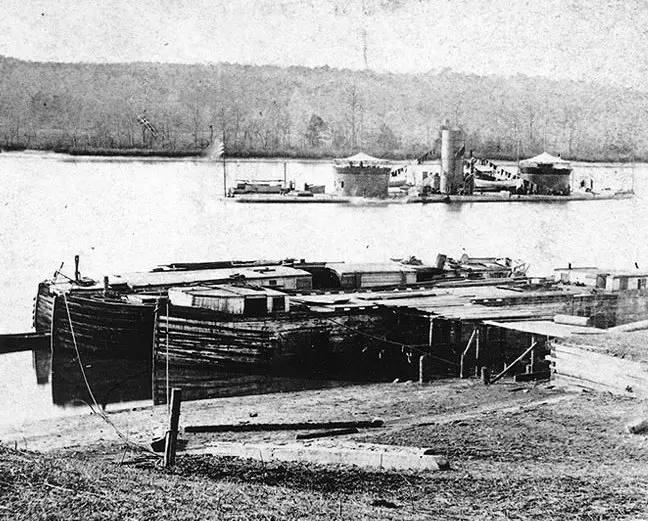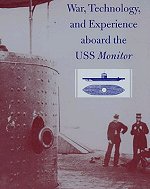 War, Technology, and Experience aboard the USS Monitor
The experience of the men aboard the Monitor and their reactions to the thrills and dangers that accompanied the new machine. The invention surrounded men with iron and threatened their heroism, their self-image as warriors, even their lives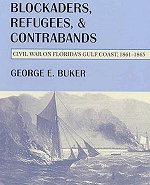 Blockaders, Refugees, and Contrabands: Civil War on Florida'S Gulf Coast, 1861-1865
Coastal Florida had a refugee crisis as the war progressed. Escaped slaves ("contrabands") sought out the blockaders. Some joined the U.S. Navy. White men and their families sought to avoid conscription or vengeful neighbors/regulators and eventually sought refuge with the blockaders