USS Housatonic (1862-1864)
USS Housatonic , a 1930-ton Ossipee class steam screw sloop of war, was built at the Boston Navy Yard, Massachusetts. Commissioned in August 1862, she arrived off Charleston, South Carolina, the following month to join United States' Navy forces blockading that Confederate seaport. During the next seventeen months, she played an active role, capturing or helping to capture several blockade runners, providing support for attacks on fortifications and otherwise assisting in operations against the Confederacy.
On 17 February 1864, while anchored off Charleston, Housatonic was attacked by the submarine H.L. Hunley, gaining the unwanted distinction of becoming the first warship to be sunk by a submarine.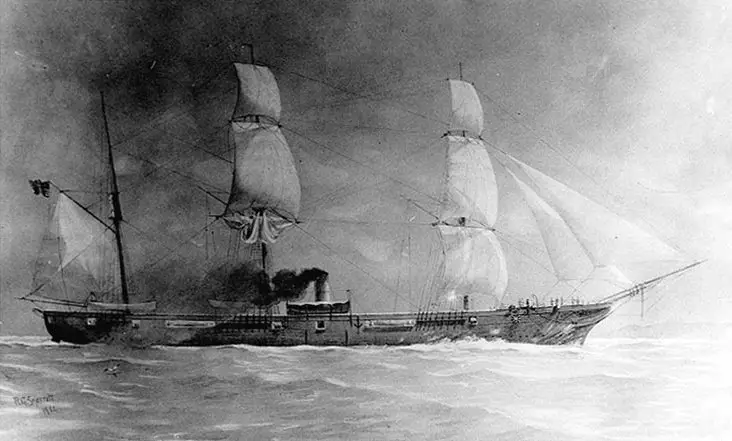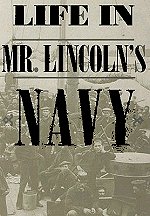 Life in Mr. Lincoln's Navy
A tantalizing glimpse into the hardships endured by the naval leadership to build and recruit a fighting force. The seaman endured periods of boredom, punctuated by happy social times and terrifying bouts of battle horror







Confederate Phoenix
The CSS Virginia
The CSS Virginia of the Confederate States Navy destroyed two of the most formidable warships in the U.S. Navy. Suddenly, with this event, every wooden warship in every navy in the world became totally obsolete