USS Winnebago (1864-1874).
USS Winnebago , a 1300-ton Milwaukee class twin-turret ironclad river monitor, was built at Carondelet, Missouri. She was commissioned in April 1864 and served with the Mississippi Squadron during the next few months. On 15 June, she participated in an engagement with Confederate artillery at Ratliff's Landing, Louisiana. Reassigned to the West Gulf Blockading Squadron in July, Winnebago battled both Fort Morgan and the Confederate ironclad Tennessee during the Battle of Mobile Bay on 5 August 1864.
Winnebago remained in Mobile Bay during the rest of the Civil War, bombarding Fort Morgan prior to its surrender later in August and subsequently supporting operations to blockade and capture the city of Mobile, Alabama. In March 1865, she took part in an attack on Spanish Fort, near Mobile. In April, she convoyed troops to Selma and Montgomery, Alabama, and blockaded the Tombigbee River. Following the war's end, USS Winnebago was decommissioned at New Orleans in September 1865. She was briefly renamed Tornado in June-August 1869, but remained laid up until she was sold in September 1874,. Reportedly, she later became the Peruvian Navy's warship Manco Capac .
Primitive sketch, reproduced as a photograph by T. Lilienthal, New Orleans, circa 1864-65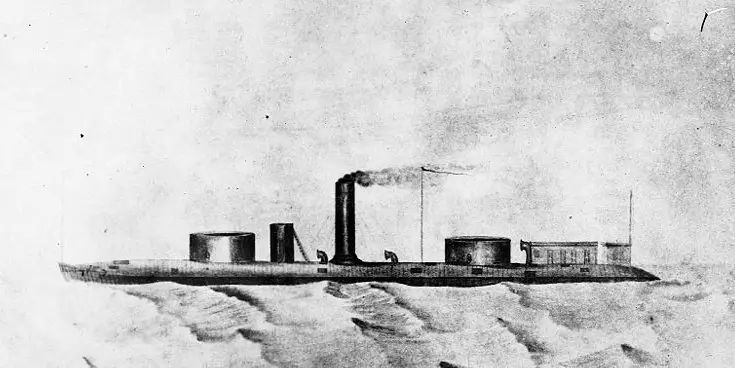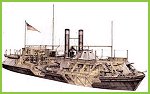 Union River Ironclad 1861-65
At the start of the American Civil War, neither side had warships on the Mississippi River. In what would prove the vital naval campaign of the war, both sides fought for control of the river. While the Confederates relied on field fortifications and small gunboats, the Union built a series of revolutionary river ironclads