USS William H. Brown (1861-1865)
USS William H. Brown , a 200-ton stern-wheel river steamer, was built at Monongahela, Pennsylvania, in 1860 for commercial employment. Acquired by the War Department in June 1861 and transferred to the Navy in September 1862, she served on the Western Rivers as a dispatch and transport vessel throughout the Civil War. On 13 April 1864, while assisting USS Chillicothe during the Red River expedition, she was hit by Confederate artillery fire. Decommissioned and sold in August 1865, William H. Brown operated as a merchant steamer until about 1875.
Tied up by a Western Rivers shore, during the Civil War.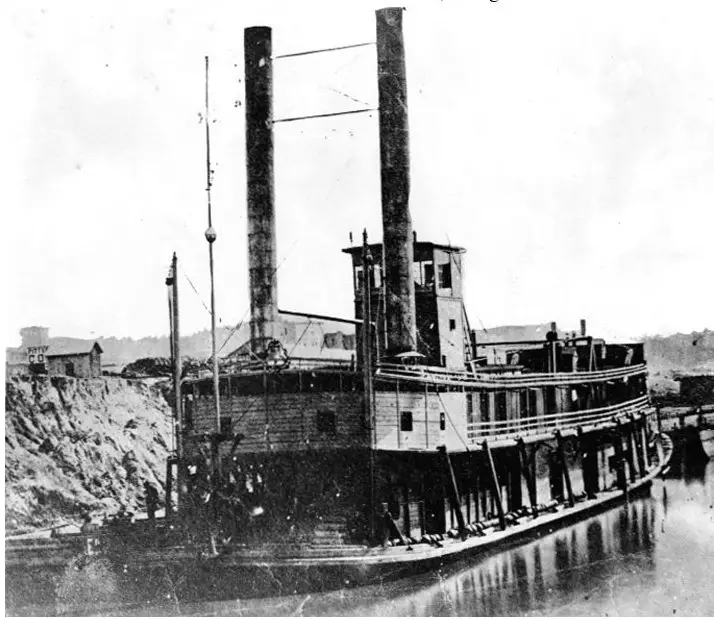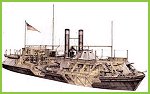 Union River Ironclad 1861-65
At the start of the American Civil War, neither side had warships on the Mississippi River. In what would prove the vital naval campaign of the war, both sides fought for control of the river. While the Confederates relied on field fortifications and small gunboats, the Union built a series of revolutionary river ironclads