USS Wachusett (1862-1887)
USS Wachusett , a 1032-ton Iroquois class screw sloop of war, was built at the Boston Navy Yard, Massachusetts. Commissioned in March 1862, she saw her first service in the Hampton Roads and James River area of Virginia, where she participated in an attack on the Drewry's Bluff fortifications on 15 May. From September 1862 into 1863, Wachusett was flagship of a special "Flying Squadron" sent to search for Confederate Navy raiders in the Caribbean. Following six months of repairs, she went to the South Atlantic on a similar mission. On 7 October 1864, her commanding officer, Napoleon Collins , took Wachusett into the neutral port of Bahia, Brazil, where she captured the Southern cruiser Florida .
Wachusett 's next duty station was in East Indies and Asiatic waters, where she operated from the Spring of 1865 until 1867. In 1871-74, she cruised in the Mediterranean, off the U.S. Atlantic coast and in the Gulf of Mexico. After being laid up from 1874 to 1879, Wachusett returned to the Gulf for a brief time and then went to the South Atlantic. In May 1880, she transferred to the Pacific, where she remained active until decommissioning for the last time in September 1885. USS Wachusett was sold in July 1887.
Off the Mare Island Navy Yard, California, with the city of Vallejo in the distance, circa 1880-85.
She decommissioned for the last time in September 1885, at Mare Island.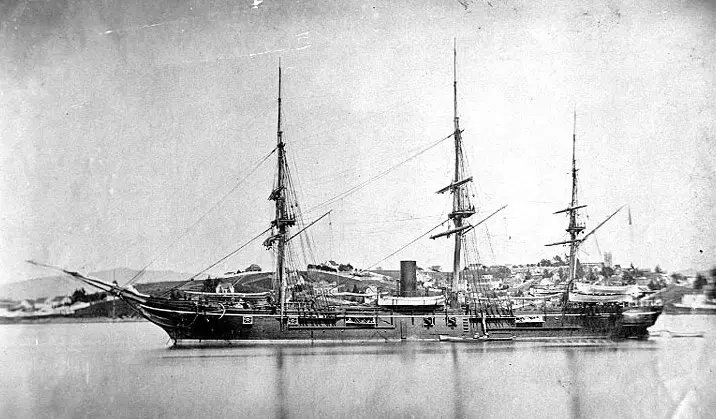 Kindle Available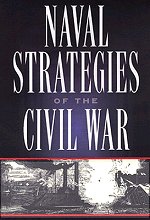 Naval Strategies of the Civil War: Confederate Innovations and Federal Opportunism
Compare and contrast the strategies of the Southern Secretary of the Navy, Mallory, against his rival in the North, Welles. Mallory used technological innovation and the skill of individuals to bolster the South's seapower against the Union Navy's superior numbers