USS Southfield (1861-1864)
USS Southfield , a 750-ton side-wheel steam gunboat, was built in 1857 at Brooklyn, New York, as a civilian ferryboat. Purchased by the Navy and converted to a gunboat, she was commissioned in December 1861. Early in 1862, Southfield was sent to the North Carolina Sounds, where her relatively light draft and double-ended ferryboat configuration made her a valuable asset. She participated in the captures of Roanoke Island in February, New Bern in March and Beaufort in April.
After spending most of the rest of 1862 operating on Virginia's James and York Rivers and under repair, Southfield returned to North Carolina's internal waters in December. On the 10th of that month, she was badly damaged by Confederate forces attacking Plymouth, N.C. During March and April 1863, she helped sustain beseiged Federal troops at Washington, N.C. The Confederates again took the offensive in early 1864, involving Southfield in further combat actions. She was off Plymouth on 19 April, in company with USS Miami , when the new Confederate ironclad ram Albemarle attacked. During that action, Southfield was rammed and sunk.
"The Rebel Ram Albemarle Attacking Federal Gun-Boats at Plymouth, North Carolina"
Engraving published in "Harper's Weekly", May 1864, depicting CSS
Albemarle
driving off USS
Miami
, after ramming and sinking USS
Southfield
(foreground), 19 April 1864.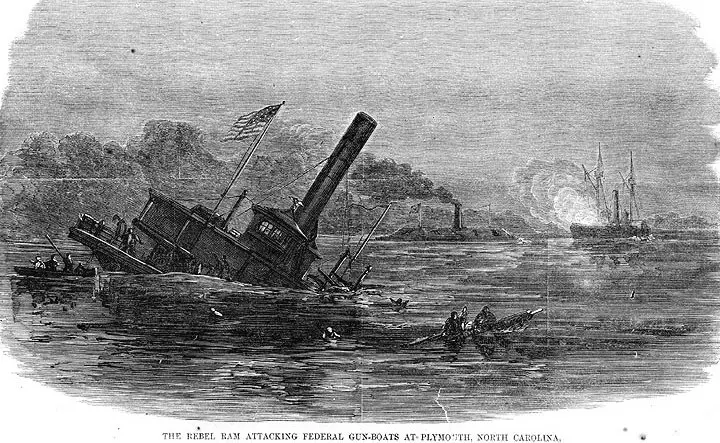 Kindle Available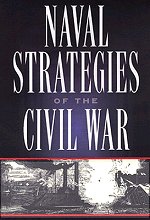 Naval Strategies of the Civil War: Confederate Innovations and Federal Opportunism
Compare and contrast the strategies of the Southern Secretary of the Navy, Mallory, against his rival in the North, Welles. Mallory used technological innovation and the skill of individuals to bolster the South's seapower against the Union Navy's superior numbers