USS Saugus (1864-1891).
Briefly renamed Centaur in 1869
USS Saugus , a 2100-ton Canonicus class monitor, was built at Wilmington, Delaware. Commissioned in April 1864, she served in the North Atlantic Blockading Squadron during the Civil War's final year, primarily in the James River region. The ship engaged Confederate batteries and ironclads in Trent's Reach, on the James, on 21 June 1864 and fired on the enemy on other occasions during the next several months.
In late December, she went to sea to participate in the abortive attempt to capture Fort Fisher, on the North Carolina coast. A few weeks later, Saugus returned for the bombardment and amphibious operation that took that vital strong point on 15 January 1865, thus closing the port of Wilmington to blockade runners. After a few months' further duty on the James, she went to the Washington Navy Yard, D.C., in early April and was temporarily used there as a prison for suspected conspirators in the murder of President Abraham Lincoln.
Saugus was out of commission at the Washington Navy Yard between June 1865 and April 1869
In Trent's Reach on the James River, Virginia, circa early 1865.
Note the mine sweeping "rake" attached to her bow.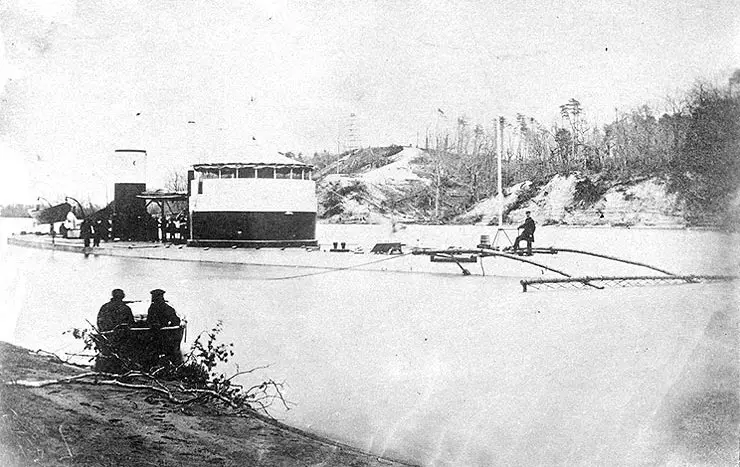 Federal ironclads in Trent's Reach, James River, Virginia
Photographed circa early 1865.
Nearest ship is USS Saugus , with a mine sweeping "torpedo rake" attached to her bow. Next monitor astern is probably USS Sangamon . Visible just to the right of her is either USS Mahopac or USS Canonicus . Last two ships are USS Atlanta and USS Onondaga .
Photographed by the Matthew Brady organization.
Note the log boom across the river in the foreground and the signal tower atop the hill in the right distance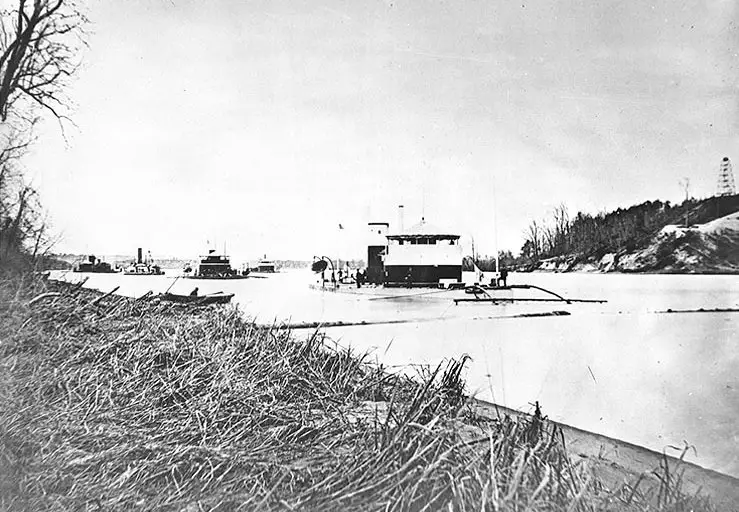 Kindle Available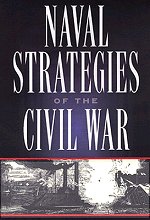 Naval Strategies of the Civil War: Confederate Innovations and Federal Opportunism
Compare and contrast the strategies of the Southern Secretary of the Navy, Mallory, against his rival in the North, Welles. Mallory used technological innovation and the skill of individuals to bolster the South's seapower against the Union Navy's superior numbers




Kindle Available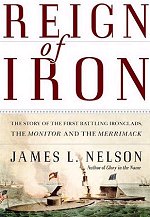 Reign of Iron: The Story of the First Battling Ironclads, the Monitor and the Merrimack
The first ironclad ships to fight each other, the Monitor and the Virginia (Merrimack), were the unique products of American design genius