USS Neosho (1863-1873).
Later renamed Vixen and Osceola
USS Neosho , first of a class of two 523-ton single-turret ironclad river monitors built at Carondelet, Missouri, was commissioned in May 1863. She operated on the Mississippi River and its tributaries through the rest of the Civil War, and was one of several ironclads that took part in the Red River campaign in March-May 1864.
She also engaged Confederate shore batteries near Simmsport, Louisiana, in June 1864 and on the Cumberland River, in Tennessee, in December of that year. Neosho was decommissioned in July 1865 and laid up at Mound City, Illinois.
In 1869, she was twice renamed, becoming Vixen in June and Osceola in August. She was sold in August 1873.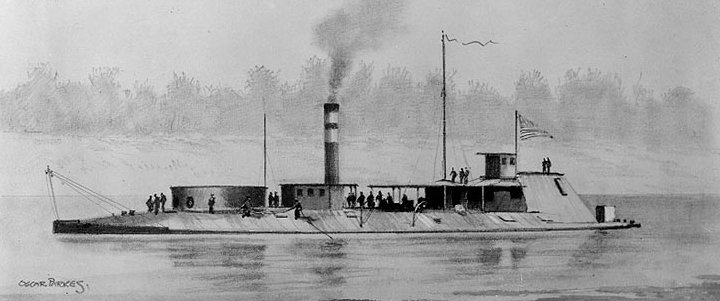 The United States Monitor 'Neosho' Engaging Three Rebel Batteries on the Cumberland, Below Nashville, Dec. 6, 1864
Line engraving, after a sketch by Adam Rohe, published in "Harper's Weekly", 31 December 1864, depicting the action near Bell's Mills, Tennessee.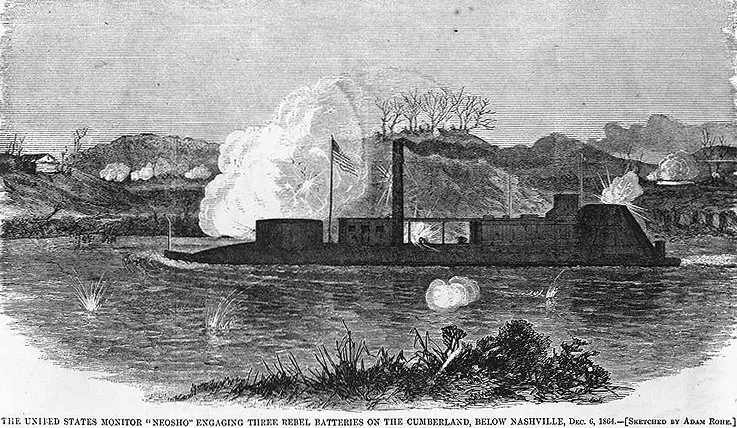 Kindle Available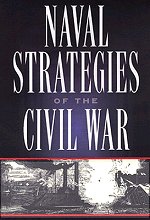 Naval Strategies of the Civil War: Confederate Innovations and Federal Opportunism
Compare and contrast the strategies of the Southern Secretary of the Navy, Mallory, against his rival in the North, Welles. Mallory used technological innovation and the skill of individuals to bolster the South's seapower against the Union Navy's superior numbers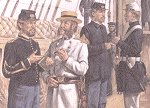 American Civil War Marines 1861-65
Marines wearing blue and grey fought in many dramatic actions afloat and ashore