USS Hendrick Hudson (1862-1865).
Previously the Confederate blockade runner Florida (1862)
USS Hendrick Hudson , a 460-ton (burden) screw steam gunboat, was built at Greenpoint, New York, in 1859 as the commercial steamship Florida . In January 1862 she was seized at New Orleans by the Confederate government and ran through the Federal blockade on 19 February on a successful attempt to carry cotton to Havana, Cuba.
The following month Florida arrived at the Florida panhandle with a cargo of rifles and gunpowder. On 9 April 1862, while nearly ready to depart with another shipment of cotton, she was captured by a boat expedition from the U.S. Bark Pursuit and, with some difficulty, was gotten to sea.
Later sent north for adjudication by the prize court at Philadelphia, Pennsylvania, Florida was purchased by the U.S. Navy in September 1862 and converted to a gunboat. Renamed Hendrick Hudson , she was commissioned in late December 1862 and went back to the Gulf of Mexico to enforce the blockade.
Serving off western Florida during the remainder of the Civil War, she captured three sailing blockade runners in February-April 1863 and rammed and sank another in March 1864. Her crew also participated in expeditions ashore to destroy or capture enemy facilities. USS Hendrick Hudson was decommissioned in August 1865 and sold a month later. Returned to commercial service as the steamship Hendrick Hudson , she was wrecked near Havana on 13 November 1867.
At anchor, during the Civil War. U.S. Naval Historical Center Photograph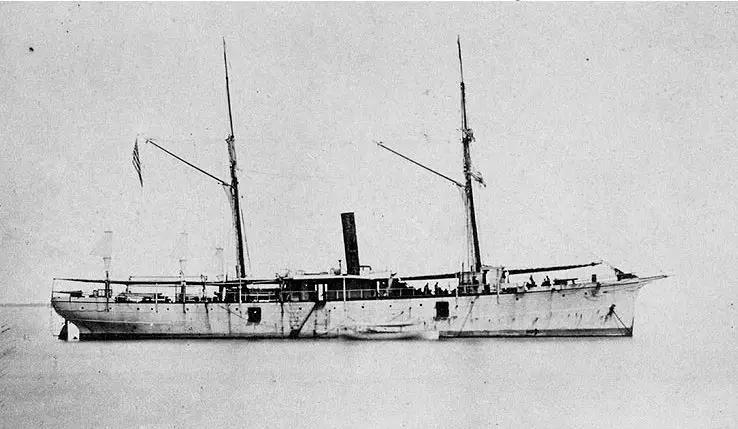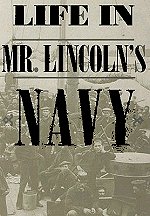 Life in Mr. Lincoln's Navy
A tantalizing glimpse into the hardships endured by the naval leadership to build and recruit a fighting force. The seaman endured periods of boredom, punctuated by happy social times and terrifying bouts of battle horror







Confederate Phoenix
The CSS Virginia
The CSS Virginia of the Confederate States Navy destroyed two of the most formidable warships in the U.S. Navy. Suddenly, with this event, every wooden warship in every navy in the world became totally obsolete