USS General Putnam , a 149 ton tug, was built in 1857 at Brooklyn, New York, as the civilian tug William G. Putnam . She was purchased by the Navy in July 1861 and placed in commission in mid-September under the name General Putnam . Assigned to what soon became the North Atlantic Blockading Squadron, she mainly served in North Carolina waters for the next year. During this time the tug helped in sinking blockships to restrict Confederate blockading efforts, took part in the February 1862 capture of Roanoke Island, and assisted in expanding Federal control of the North Carolina Sounds.
In November 1862 General Putnam was transferred to the Hampton Roads area and the rivers tributary to Chesapeake Bay. For the rest of 1862 and much of 1863 she was primarily stationed on the York River and in 1864 moved to the James. Her duties included protecting Yorktown and other Union-held positions, clearing mines, enforcing the blockade, covering landings of Federal troops and engaging enemy forces ashore. In May 1865, after fighting had ended in Virginia, General Putnam went to Washington, D.C., where she was decommissioned early in June. Turned over to the Treasury Department, she was renamed Putnam and employed on lighthouse service until scrapped in 1885.
USS William G. Putnam (1861-1865) and
USS Satellite (1861-1863)

Line engraving published in "Harper's Weekly", July-December 1861
depicting these former civilian tugs being prepared for Naval service at New York City, circa July-September 1861.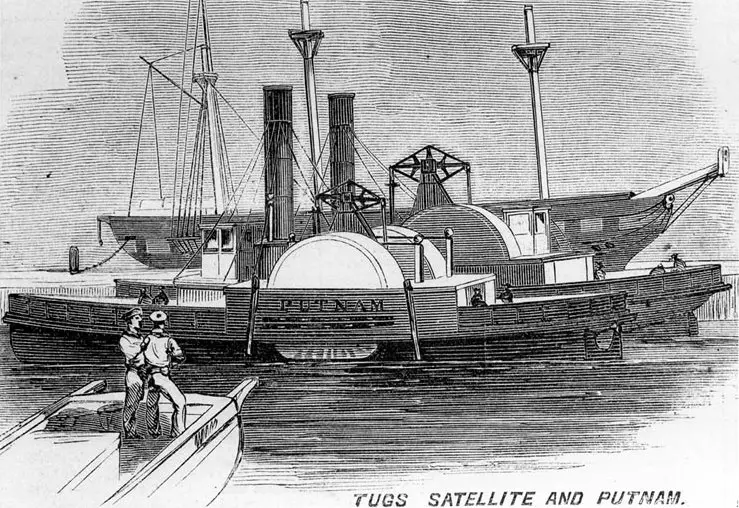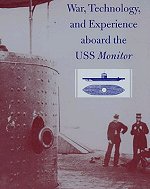 War, Technology, and Experience aboard the USS Monitor
The experience of the men aboard the Monitor and their reactions to the thrills and dangers that accompanied the new machine. The invention surrounded men with iron and threatened their heroism, their self-image as warriors, even their lives




Kindle Available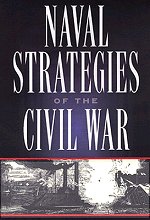 Naval Strategies of the Civil War: Confederate Innovations and Federal Opportunism
Compare and contrast the strategies of the Southern Secretary of the Navy, Mallory, against his rival in the North, Welles. Mallory used technological innovation and the skill of individuals to bolster the South's seapower against the Union Navy's superior numbers