USS General Price , a 633-ton side-wheel river steamer, was built at Cincinnati, Ohio, in 1856 as the commercial towboat Laurent Millaudon . She served the Confederacy as the ram CSS General Sterling Price in 1861-62 and was sunk on 6 June 1862 during the Battle of Memphis, Tennessee. Raised and repaired by Federal forces, she was commissioned for U.S. Navy service in March 1863 as USS General Price , though her old name also continued to be used.
General Price was involved in the Vicksburg campaign in March and April 1863, and took part in the Mississippi Squadron's run past the Confederate fortress city on 17 April. During the rest of the Civil War, she operated against Grand Gulf and Vicksburg, in the Red and Black Rivers and elsewhere in the lower Mississippi River area. On 8 March 1864, General Price accidently rammed and sank USS Conestoga . She took part in the Red River Expedition during the next month. Decommissioned in July 1865, USS General Price was sold the following October.
Off Baton Rouge, Louisiana, 18 January 1864
with USS Lexington in the left background.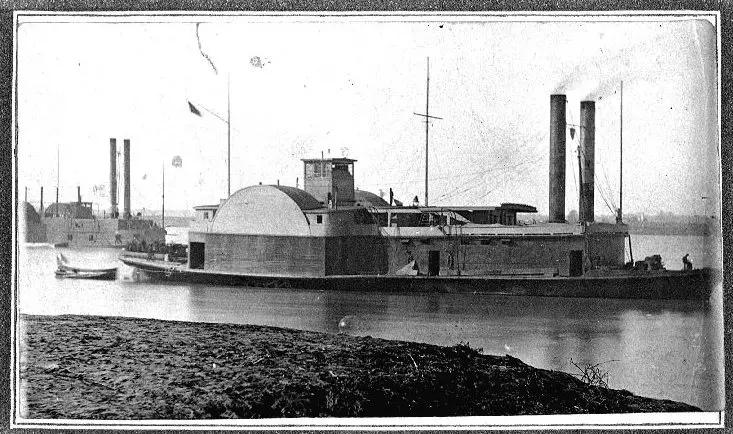 Off Baton Rouge, Louisiana, 18 January 1864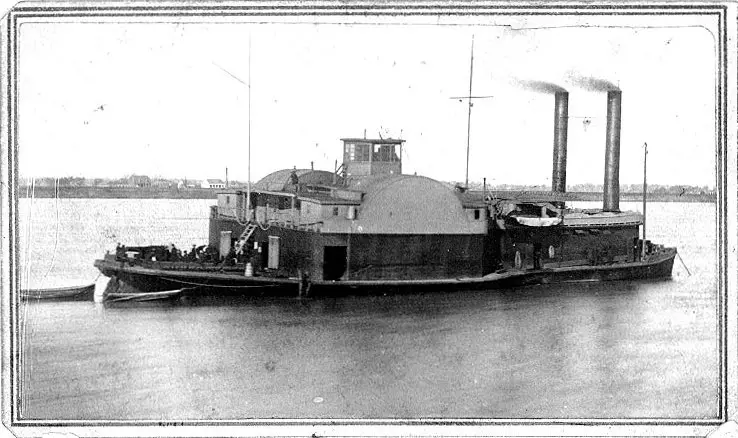 Photographed while tied up at a Western Rivers settlement


Kindle Available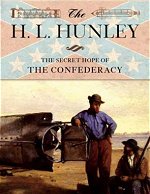 The H. L. Hunley
The Secret Hope of the Confederacy
On the evening of February 17, 1864, the Confederacy  H. L. Hunley sank the USS Housatonic and became the first submarine in world history to sink an enemy ship. Not until World War I "half a century later" would a submarine again accomplish such a feat. But also perishing that moonlit night, vanishing beneath the cold Atlantic waters off Charleston, South Carolina, was the Hunley and her entire crew of eight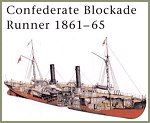 Confederate Blockade Runner 1861-65
The blockade runners of the Civil War usually began life as regular fast steam-powered merchant ships. They were adapted for the high-speed dashes through the Union blockade which closed off all the major Southern ports, and for much of the war they brought much-needed food, clothing and weaponry to the Confederacy