USS Forest Rose (1862-1865, "Tinclad" # 9)
USS Forest Rose , a 260-ton stern-wheel "tinclad" river gunboat, was built in 1862 at Freedom, Pennsylvania. Purchased by the Navy in November 1862, she was commissioned early in December and assigned to the Mississippi Squadron.
In January 1863, Forest Rose was involved in the capture of Fort Hindman, Arkansas.
She was active on the Yazoo River and on the Mississippi above Vicksburg until that city fell in July 1863.
In May 1864, Forest Rose took part in the Red River expedition.
She was decommissioned and sold in August 1865. Renamed Anna White as a civilian steamship, she was destroyed by ice at Saint Louis, Missouri, in February 1868.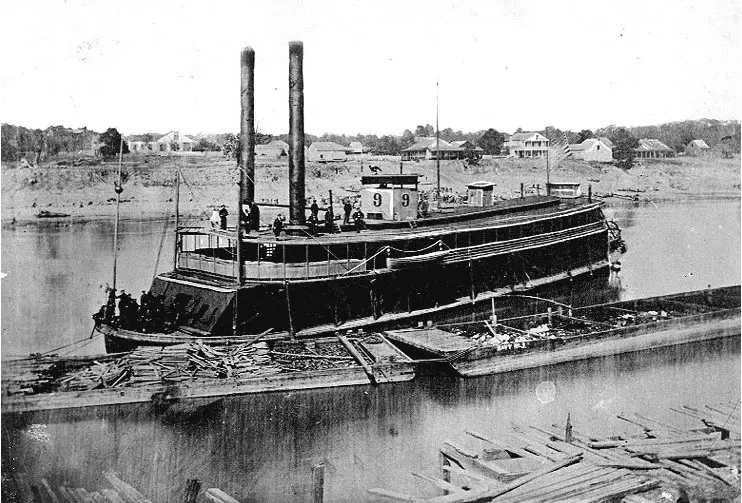 Alongside two Navy fuel barges, during her Civil War operations on the Western Rivers theater.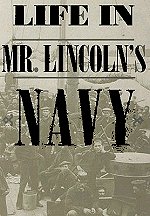 Life in Mr. Lincoln's Navy
A tantalizing glimpse into the hardships endured by the naval leadership to build and recruit a fighting force. The seaman endured periods of boredom, punctuated by happy social times and terrifying bouts of battle horror







Confederate Phoenix
The CSS Virginia
The CSS Virginia of the Confederate States Navy destroyed two of the most formidable warships in the U.S. Navy. Suddenly, with this event, every wooden warship in every navy in the world became totally obsolete