USS Ellen (1861-1865)
USS Ellen , a 341-ton (burden) light-draft gunboat, was built at New York City in 1853 as the civilian ferryboat Ellen . The Navy purchased her in October 1861 and soon placed her in commission for Civil War combat employment. The gunboat arrived at Port Royal, South Carolina, in November to begin a year of active service against the Confederacy. She took part in a skirmish at Tybee Island on 24 December 1861 and participated in several expeditions into enemy waters over the next six months. Among these were operations against Port Royal Ferry in late December 1861 and early January 1862; Wassaw Sound and other locations on the Georgia and northern Florida coasts in January-March; and South Carolina coastal rivers during May and June 1862.
Ellen was decommissioned at the end of October 1862, and converted to a floating carpenter shop at Port Royal, which was an important base for the South Atlantic Blockading Squadron. For the rest of the Civil War she performed valuable service maintaining U.S. warships operating along the coasts of South Carolina, Georgia and Florida. Ellen was sold in early September 1865 and probably broken up soon afterwards.
Line engraving published during the 19th Century, depicting the ship in 1861-1862, while she was serving as a gunboat.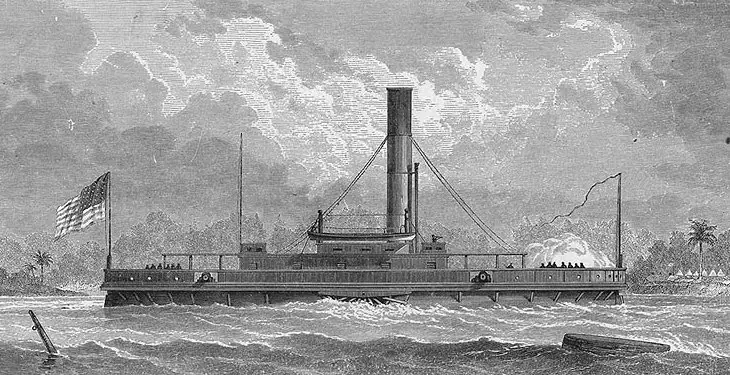 The Expedition in Warsaw Sound
Line engraving, probably published in "Harper's Weekly", January-June 1862
It depicts USS Seminole and USS Ellen with several transports, and probably represents the expedition to Wassau Sound, Georgia, in late January 1862. Transports (all steamships) present are (from left to right): Belvidere , McClellan , Boston , Delaware , and Cosmopolitan .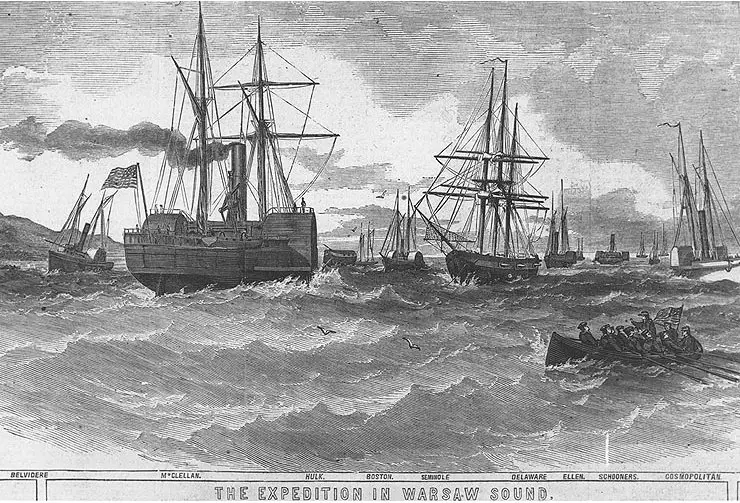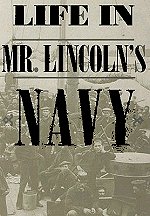 Life in Mr. Lincoln's Navy
A tantalizing glimpse into the hardships endured by the naval leadership to build and recruit a fighting force. The seaman endured periods of boredom, punctuated by happy social times and terrifying bouts of battle horror






Kindle Available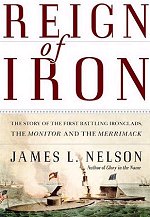 Reign of Iron: The Story of the First Battling Ironclads, the Monitor and the Merrimack
The first ironclad ships to fight each other, the Monitor and the Virginia (Merrimack), were the unique products of American design genius