USS Elk (1864-1865, "Tinclad" # 47)
USS Elk , a 162-ton side-wheel "Tinclad" river gunboat, was built in 1863 at Cincinnati, Ohio, for commercial use. Purchased by the Navy in December 1863 under the name Countess , she was converted to a gunboat, renamed and placed in commission in May 1864. Elk was assigned to the West Gulf Blockading Squadron and served in the Lower Mississippi River and Gulf shore areas during the remainder of the Civil War. She was sold in August 1865. Subsequently reverting to the name Countess , she operated as a civilian steamer until 1868, when she was sunk.
Officers on the ship's upper deck, seen from a similar river steamer during the Civil War.
Note fancy woodwork around the deck edge and pilothouse roof, bullet-proof metal plating and ship's number ("47") on the pilothouse, and smokestack brace.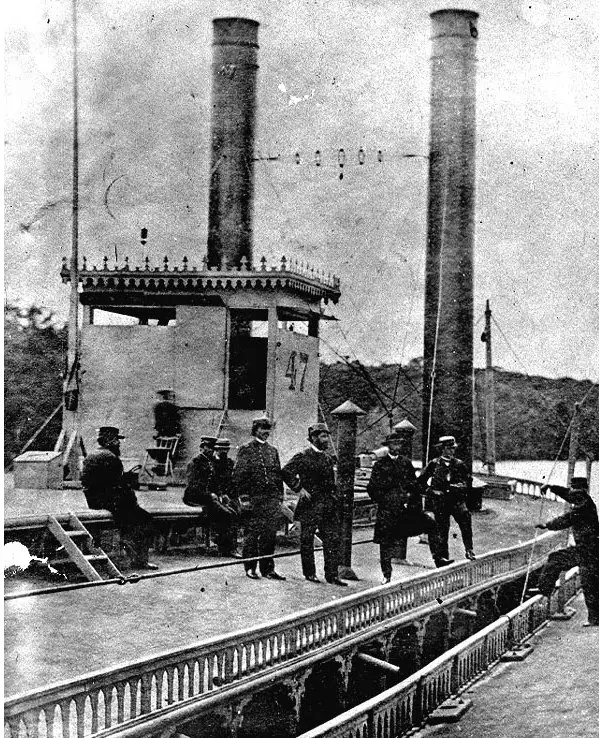 Kindle Available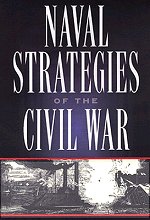 Naval Strategies of the Civil War: Confederate Innovations and Federal Opportunism
Compare and contrast the strategies of the Southern Secretary of the Navy, Mallory, against his rival in the North, Welles. Mallory used technological innovation and the skill of individuals to bolster the South's seapower against the Union Navy's superior numbers







Confederate Phoenix
The CSS Virginia
The CSS Virginia of the Confederate States Navy destroyed two of the most formidable warships in the U.S. Navy. Suddenly, with this event, every wooden warship in every navy in the world became totally obsolete