USS Diana (1862-1863)
USS Diana , a 239-ton gunboat, was built in 1858 at Brownsville, Pennsylvania, as a civilian side-wheel steamship. She was captured at New Orleans, Louisiana, in April 1862 and employed by the U.S. Army as a transport for the next several months.
In November of that year Diana was transferred to the Navy. Early in that month, and on 14 January 1863, she took part in engagements with the Confederates at Brashear City and Bayou Teche, Louisiana.
While operating on Grand Lake, Louisiana, on 28 March 1863, Diana was captured. She was destroyed by Federal forces a few weeks later.
"The Fight at Corney's Bridge, Bayou Teche, Louisiana, and Destruction of the Rebel Gun-boat 'Cotton,', January 14, 1863."
Line engraving published in "Harper's Weekly", 1863, showing the Confederate gunboat J.A. Cotton engaging Federal gunboats, as Confederate troops fire from the shore. U.S. Navy ships in this engagement were Kinsman , Estrella , Diana and Calhoun .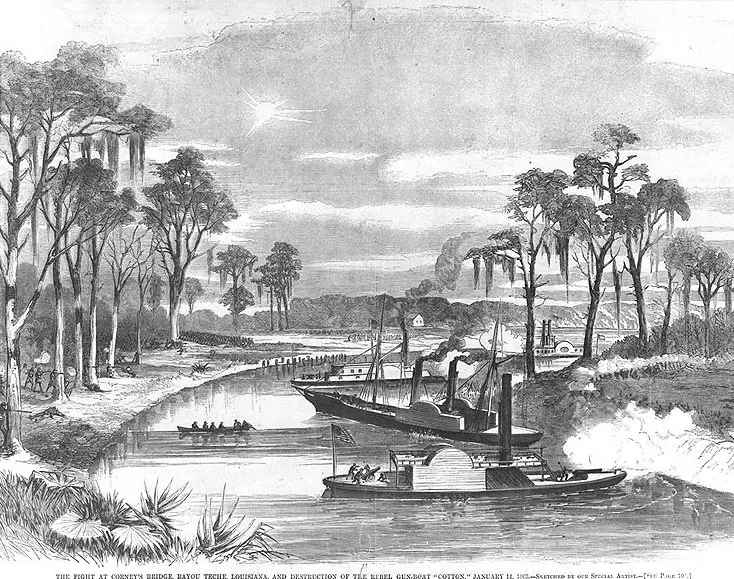 Kindle Available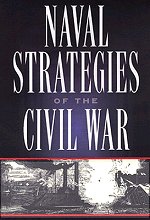 Naval Strategies of the Civil War: Confederate Innovations and Federal Opportunism
Compare and contrast the strategies of the Southern Secretary of the Navy, Mallory, against his rival in the North, Welles. Mallory used technological innovation and the skill of individuals to bolster the South's seapower against the Union Navy's superior numbers




Kindle Available



Confederate Ironclad vs Union Ironclad: Hampton Roads 1862
The Ironclad was a revolutionary weapon of war. Although iron was used for protection in the Far East during the 16th century, it was the 19th century and the American Civil War that heralded the first modern armored self-propelled warships