USS Dawn (1861-1865).
Originally the civilian steamship Dawn
USS Dawn , a 399-ton screw steam gunboat, was built in 1856-57 at New York City for commercial use. She was chartered by the Navy in April 1861 and commissioned for Civil War duty early in the following month as USS Dawn . During her initial service, with the Potomac Flotilla from then until early 1862, Dawn captured three vessels carrying contraband. In October 1861, with the war clearly not going to be short, the Navy purchased her outright.
After repairs at the Washington Navy Yard, D.C., Dawn was sent to the South Atlantic Blockading Squadron in late April 1862. While on that station, she operated along the coasts of South Carolina, Georgia and Florida. In November 1862 and again in January-March 1863, she took part in operations against Fort McAllister, Georgia, and assisted in the destruction of the Confederate privateer Rattlesnake .
Dawn was reassigned to the North Atlantic Blockading Squadron in December 1863, following five months under repair at New York. She served in the James River area of Virginia in 1864 and into 1865. Decommissioned in July, USS Dawn was sold in November 1865. Renamed Eutaw , she operated as a merchant vessel until wrecked in December 1869.
Watercolor by Erik Heyl, for use in his book "Early American Steamers", Volume III.
This vessel served as USS Dawn in 1861-1865 and was later the civilian steamer Eutaw .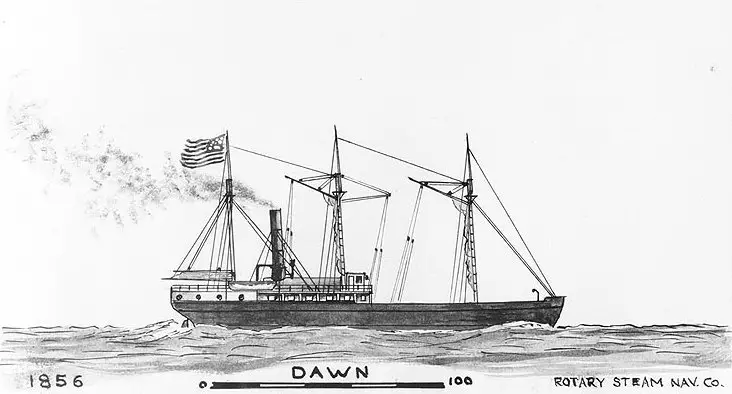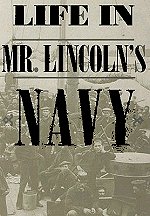 Life in Mr. Lincoln's Navy
A tantalizing glimpse into the hardships endured by the naval leadership to build and recruit a fighting force. The seaman endured periods of boredom, punctuated by happy social times and terrifying bouts of battle horror


Kindle Available



Confederate Ironclad vs Union Ironclad: Hampton Roads 1862
The Ironclad was a revolutionary weapon of war. Although iron was used for protection in the Far East during the 16th century, it was the 19th century and the American Civil War that heralded the first modern armored self-propelled warships.