CSS Stonewall Jackson (1862)
CSS Stonewall Jackson , a side-wheel "cotton-clad" ram, was one of the steamers converted to warships in early 1862 for the Confederacy's River Defense Fleet. Commissioned in March 1862, she was stationed in the Mississippi below New Orleans.
On 24 April 1862, as the Federal fleet under Flag Officer Farragut ran past the river forts, Stonewall Jackson rammed and sank the Union gunboat USS Varuna. Damaged in that engagement, she was chased ashore by other U.S. Navy ships and burned.
Line engraving published in "The Soldier in Our Civil War", Volume I. It depicts USS Varuna in the center, being rammed by a Confederate ship identified as "Breckinridge" (at left) while engaging CSS Governor Moore (at right) during the battle off Forts Jackson and St. Philip, 24 April 1862.
The side-wheel steamer identified here as "Breckinridge" ( General Breckinridge ), is more probably the Stonewall Jackson .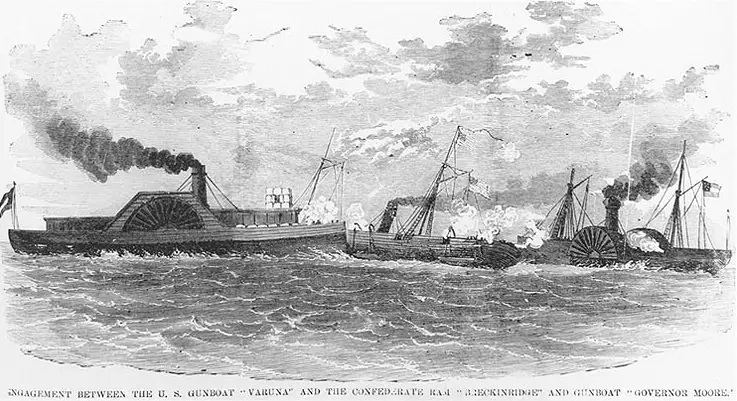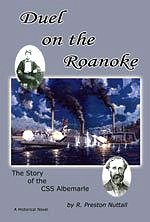 Duel on the Roanoke - The True Story of the CSS Albemarle
A 158-foot Confederate ironclad ship built in a cornfield 90 miles up North Carolina's Roanoke River, under the direction of an 18-year-old boy, and the deadly cat-and-mouse game between the two opposing captains.



Kindle Available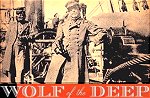 Wolf of the Deep: Raphael Semmes and the Notorious Confederate Raider CSS Alabama
In July 1862, the Confederate captain Raphael Semmes received orders to report to Liverpool, where he would take command of a secret new British-built steam warship.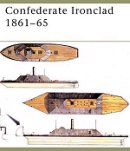 Confederate Ironclad 1861-65
Every aspect of Confederate ironclads is covered: design, construction, armor, armament, life on board, strategy, tactics, and actual combat actions.