CSS Savannah (1863-1864)
CSS Savannah , a Richmond class ironclad ram, was built at Savannah, Georgia. Commissioned in June 1863, she served in the defenses of her namesake city through her career.
The ship was destroyed by burning in December 1864, shortly before her base was captured by the Union Army.
"The Rebel Turtle Ram Just Launched at Savannah."
Line engraving published in "Harpers Weekly", January-June 1863, page 164.
This view may have been intended to depict (however inaccurately) CSS Savannah , which was launched at Savannah, Georgia, in February 1863.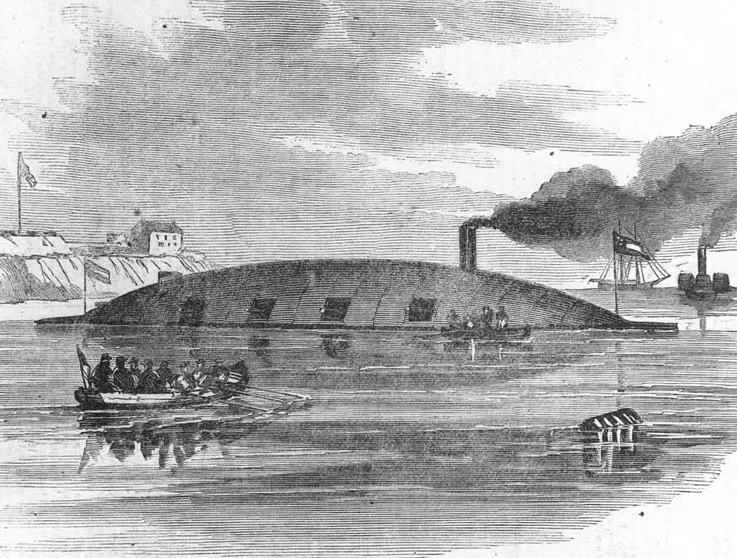 Ironclads and Big Guns of the Confederacy : The Journal and Letters of John M. Brooke
Information about the Confederate Navy's effort to supply its fledgling forces, the wartime diaries and letters of John M. Brooke tell the neglected story of the Confederate naval ordnance office, its innovations, and its strategic vision.