CSS Muscogee (1864-1865).
Also known as CSS Jackson
CSS Muscogee , an ironclad ram screw steamer, was built at Columbus, Georgia, beginning in late 1862. She was launched in December 1864, but was not completed. In April 1865, Muscogee (or Jackson , as she was also called) was burned on the Chattahoochee River by Union Army forces. Her remains were recovered during the 1960s and placed on exhibit at Columbus.
Confederate Ironclad Ram
Photographed soon after her launching at Columbus, Georgia, circa December 1864. She was not completed and was destroyed in April 1865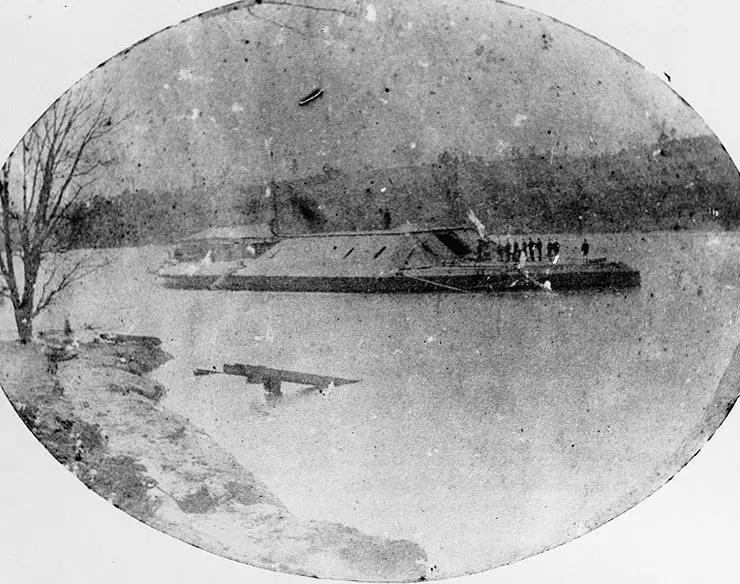 Ship's hull on exhibit at the Confederate Naval Museum, Columbus, Georgia, circa the middle 1960s.



Kindle Available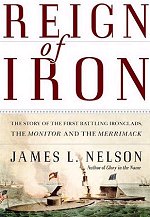 Reign of Iron: The Story of the First Battling Ironclads, the Monitor and the Merrimack
The first ironclad ships to fight each other, the Monitor and the Virginia (Merrimack), were the unique products of American design genius




Kindle Available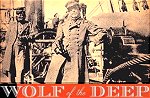 Wolf of the Deep: Raphael Semmes and the Notorious Confederate Raider CSS Alabama
In July 1862, the Confederate captain Raphael Semmes received orders to report to Liverpool, where he would take command of a secret new British-built steam warship.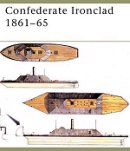 Confederate Ironclad 1861-65
Every aspect of Confederate ironclads is covered: design, construction, armor, armament, life on board, strategy, tactics, and actual combat actions.