CSS General Bragg , a 1043-ton side-wheel steamer, was built at New York City in 1850 as the commercial steamship Mexico . In January 1862, she was taken over by the Confederacy at New Orleans, converted to a "cottonclad" ram and renamed General Bragg . As part of the River Defense Fleet, she took part in the defenses of Memphis, Tennessee, and its vicinity. In an action off Fort Pillow on 10 May 1862 she helped disable the U.S. ironclad Cincinnati and was herself put out of action. On 6 June, she was run aground and captured during the naval battle off Memphis. After repairs, she became USS General Bragg .
Probably photographed at Cairo or Mound City, Illinois, circa 1862-63.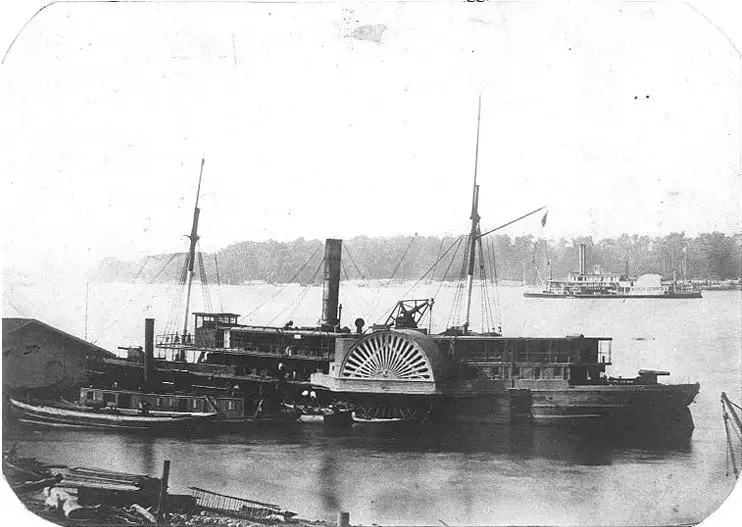 . "Battle of Fort Pillow, First position"

Engraving published in Rear Admiral Henry Walke's "Naval Scenes and Reminiscences of the Civil War in the United States ..." (1877)
depicting the action between the Confederate River Defense Fleet and Federal ironclads near Fort Pillow, Tennessee, 10 May 1862.
Confederate ships, seen at right, include (from left to right): General Earl Van Dorn , General Sterling Price , General Bragg , General Sumter and Little Rebel . The Federal ironclads, in the center and left, are (from left to right): Mound City , Carondelet and Cincinnati . A Federal mortar boat is by the river bank in the lower right.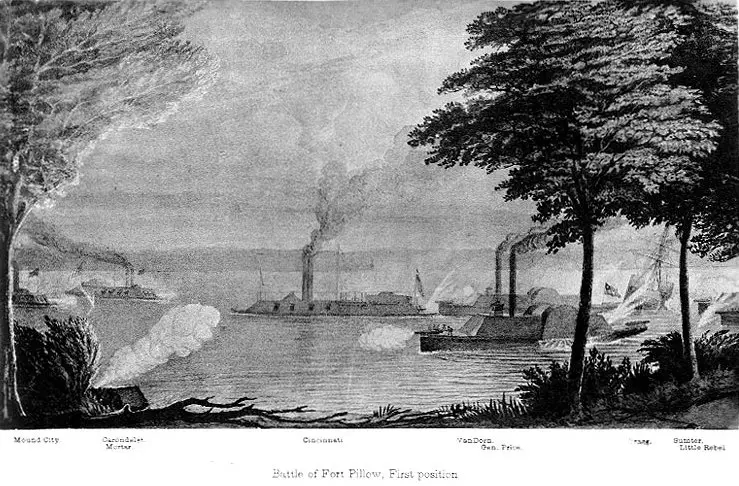 More on the Naval Battle at Fort Pillow and Memphis Tennessee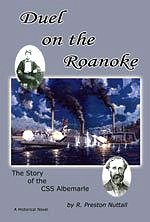 Duel on the Roanoke - The True Story of the CSS Albemarle
A 158-foot Confederate ironclad ship built in a cornfield 90 miles up North Carolina's Roanoke River, under the direction of an 18-year-old boy, and the deadly cat-and-mouse game between the two opposing captains..



Kindle Available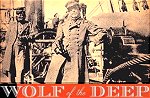 Wolf of the Deep: Raphael Semmes and the Notorious Confederate Raider CSS Alabama
In July 1862, the Confederate captain Raphael Semmes received orders to report to Liverpool, where he would take command of a secret new British-built steam warship.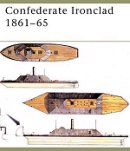 Confederate Ironclad 1861-65
Every aspect of Confederate ironclads is covered: design, construction, armor, armament, life on board, strategy, tactics, and actual combat actions.