C.S. Army Gunboat Bayou City (1861-1865)
Bayou City , a 165-foot side-wheel steamer, was built for commercial use at Jeffersonville, Indiana, in 1859. She was chartered in September 1861 for service in the Texas Marine Department. Initially operated by the State of Texas as a cottonclad gunboat in the Galveston area, she was taken over by the Confederate Army in October 1862.
On 1 January 1863, Bayou City and the tug Neptune were used by Confederate troops in a daring operation to drive Union warships out of Galveston bay. This attack was a complete success, with USS Harriet Lane boarded and captured and USS Westfield blown up.
Following the action, Bayou City served the Confederacy in Texas waters until the conclusion of the Civil War.
Engraving, published in "History of the Confederate States Navy", depicting Confederate troops boarding Harriet Lane from C.S. gunboats Neptune and Bayou City .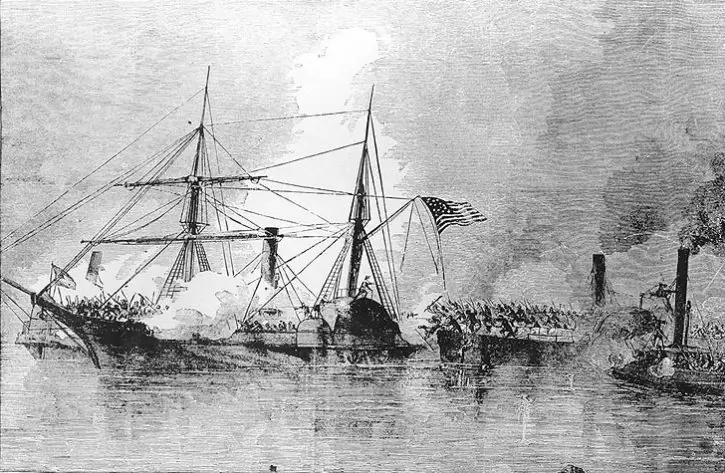 USS Harriet Lane is shown in the left distance, under attack by the Confederate gunboats Neptune and Bayou City .
The grounded USS Westfield is at right, being blown up to prevent capture. USS Owasco is in the center of the view.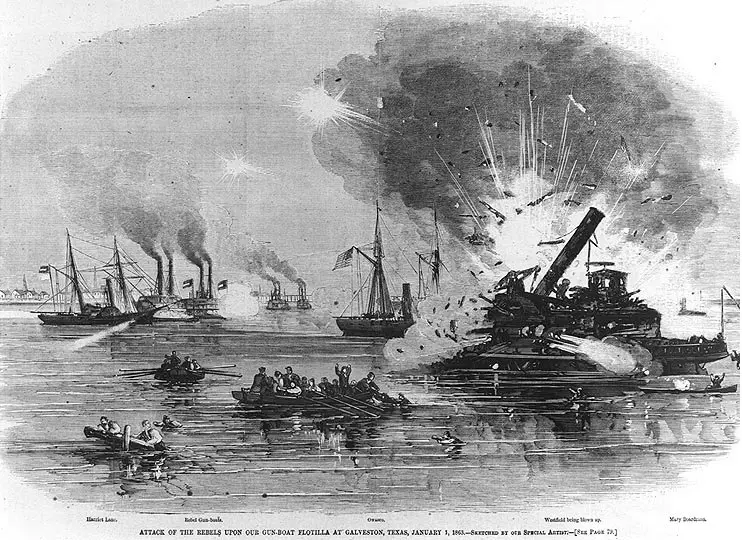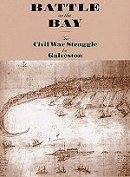 Battle on the Bay:
The Civil War Struggle for Galveston
Civil War history of Galveston is one of the last untold stories from America's bloodiest war, despite the fact that Galveston was a focal point of hostilities throughout the conflict. Galveston emerged as one of the Confederacy's only lifelines to the outside world.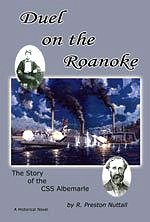 Duel on the Roanoke - The True Story of the CSS Albemarle
A 158-foot Confederate ironclad ship built in a cornfield 90 miles up North Carolina's Roanoke River, under the direction of an 18-year-old boy, and the deadly cat-and-mouse game between the two opposing captains..



Kindle Available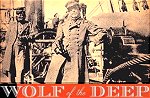 Wolf of the Deep: Raphael Semmes and the Notorious Confederate Raider CSS Alabama
In July 1862, the Confederate captain Raphael Semmes received orders to report to Liverpool, where he would take command of a secret new British-built steam warship.