Lucy Stone was an early advocate of antislavery and women's rights. She was born in Massachusetts. After she graduated from Oberlin College in 1847, she began lecturing for the antislavery movement as a paid agent for the American Anti-Slavery Society. She said in 1847, "I expect to plead not for the slave only, but for suffering humanity everywhere. Especially do I mean to labor for the elevation of my sex."
Lucy Stone did not participate in the First Woman's Rights Convention in Seneca Falls, but she was an organizer of the 1850 Worcester First National Woman's Rights Convention. She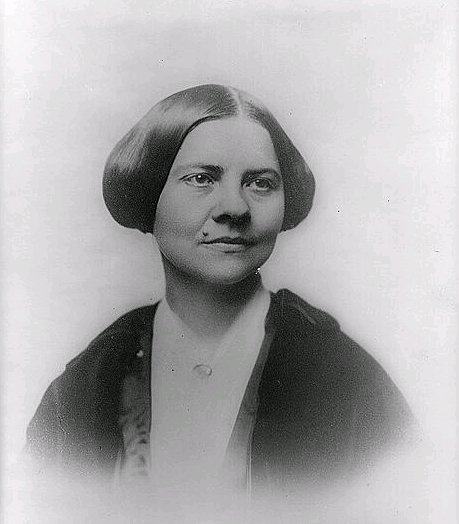 also participated in the convention and addressed the audience. It is her 1852 speech at the National Woman's Rights Convention in Syracuse, New York, which is credited for converting Susan B. Anthony to the cause of women's rights. Lucy Stone participated in the 1852, 1853, and 1855 national woman's rights conventions, and was president of the 1856 National Woman's Rights Convention held in New York, New York.

In 1855 Stone married Henry Blackwell. At the ceremony the minister read a statement from the bride and groom, announcing that Stone would keep her own name. The statement said that current marriage laws "refuse to recognize the wife as an independent, rational being, while they confer on the husband an injurious and unnatural superiority, investing him with legal powers which no honorable man would exercise, and which no man should possess." Women who followed her example called themselves "Lucy Stoners".

After the Civil War, Lucy Stone joined Frederick Douglass and others who supported the Fifteenth Amendment as a partial gain, as they continued to work for women's rights. The passage of the Fifteenth Amendment outraged most women's rights leaders' because the word "male" was included for the first time in the Constitution. This debate divided the women's rights movement. By 1869 Elizabeth Cady Stanton, Susan B. Anthony and others formed the National Woman Suffrage Association and focused their efforts on a federal woman's suffrage amendment. Lucy Stone and Julia Ward Howe led others to form the American Woman Suffrage Association, which chose to focus on state suffrage amendments.
By 1871 Stone had helped organize the publication of The Woman's Journal and was co-editing the newspaper with her husband Henry Blackwell.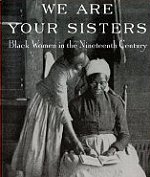 We Are Your Sisters: Black Women in the Nineteenth Century
A remarkable documentary and the first in-depth record of many black women, slave and free."--Dorothy B. Porter, curator emeritus, Moorland-Spingarn Research Center, Howard University