White Oak Swamp
Civil War Virginia
American Civil War
June 30, 1862
The Union rearguard under Major General William Franklin stopped Jackson's divisions at the White Oak Bridge crossing, resulting in an artillery duel, while the main battle raged two miles farther south at Glendale or Frayser's Farm.
White Oak Swamp can be considered part of the Glendale engagement.
Result(s): Inconclusive
Location: Henrico County
Campaign: Peninsular Campaign (March-September 1862) next battle in campaign previous battle in campaign
Date(s): June 30, 1862
Principal Commanders: Major General William Franklin [US]; Major General Thomas J. Jackson [CS]
Forces Engaged: Armies
Estimated Casualties: 500 total
Battlefields Of The Civil War Map

16 in. x 12 in.

Buy at AllPosters.com
Framed
Mounted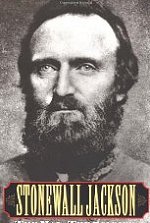 Stonewall Jackson
The Man, the Soldier, the Legend
Jackson traces his life from his humble beginnings, through his military career, to his untimely death in 1863, discussing his military campaigns and strategies, religious beliefs, personal eccentricities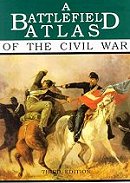 A Battlefield Atlas of the Civil War
Informative text enhanced 24 three-color maps and 30 black/white historical photographs.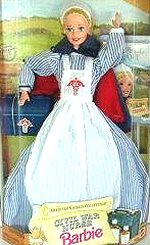 Civil War Nurse Barbie
Part of the American Stories Collection.
Sources:
U.S. National Park Service
U.S. Library of Congress.