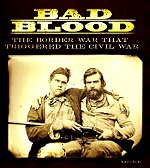 Bad Blood: The Border War That Triggered the Civil War
In the years leading up to the Civil War, a bloody conflict between slaveholders and abolitionists focused the nation's eyes on the state of Missouri and the territory of Kansas. Told through the actual words of slave owners, free-staters, border ruffians, and politicians, Bad Blood presents the complex morality, differing values, and life-and-death decisions faced by those who lived on the Missouri-Kansas border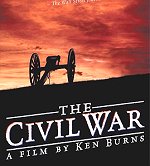 The Civil War - A Film by Ken Burns
Here is the saga of celebrated generals and ordinary soldiers, a heroic and transcendent president and a country that had to divide itself in two in order to become one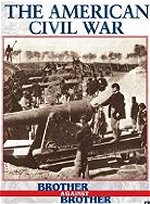 Brother Against Brother
The American Civil War
It was the most tragic episode in American history. During four years of bitter and bloody fighting between the states, more than 600,000 troops from the Union and Confederate sides lost their lives. The bloody events at places such as Antietam, Gettysburg, Shiloh, Cold Harbor, Vicksburg and Fredericksburg are still burned deep into the American psyche, never to be forgotten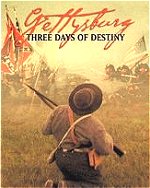 Gettysburg: Three Days of Destiny
Presented by the Gettysburg Anniversary Committee and filmed at the massive 140th Gettysburg Battle Reenactment. The dramatic story unfolds through both Union and Confederate commanders dispatches, diaries and after-battle reports, with some of the biggest and most exciting Civil War battle sequences ever filmed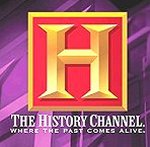 Civil War Journal
Collector's Edition 4-DVD Set
Made exclusively for Books Are Fun. Discs include: · Stonewall Jackson · Sherman and the March to the Sea · West Point Classmates-Civil War Enemies · Robert E. Lee · Battle of 1st Bull Run · The 54th Massachusetts · John Brown s War · Destiny at Fort Sumter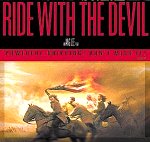 Ride With The Devil
The bloody feud among neighbors in the border state of Missouri. In this war zone the destinies of several young Southern bushwhackers as they experience the violence and the seasons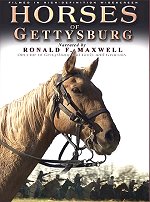 Horses of Gettysburg
Civil War Minutes
Filmed in high definition with charging horses, battlefield panoramas and no "talking heads," this cinematic documentary tells the story of the estimated 72,000 horses and mules that fought at the Battle of Gettysburg and uncovers the strategies employed to ensure that the millions of animals in service with the North and South remained healthy and well-trained for action.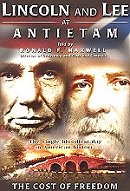 Lincoln and Lee at Antietam:
The Cost of Freedom
Lincoln and Lee at Antietam covers the entire struggle of the Antietam Campaign. The political concept about why Lincoln needed a Union victory and Lee's need to take the war north were covered as well as the battle.