Confederate Heartland Campaign Map
American Civil War
June to October 1862
Click to enlarge Campaign Map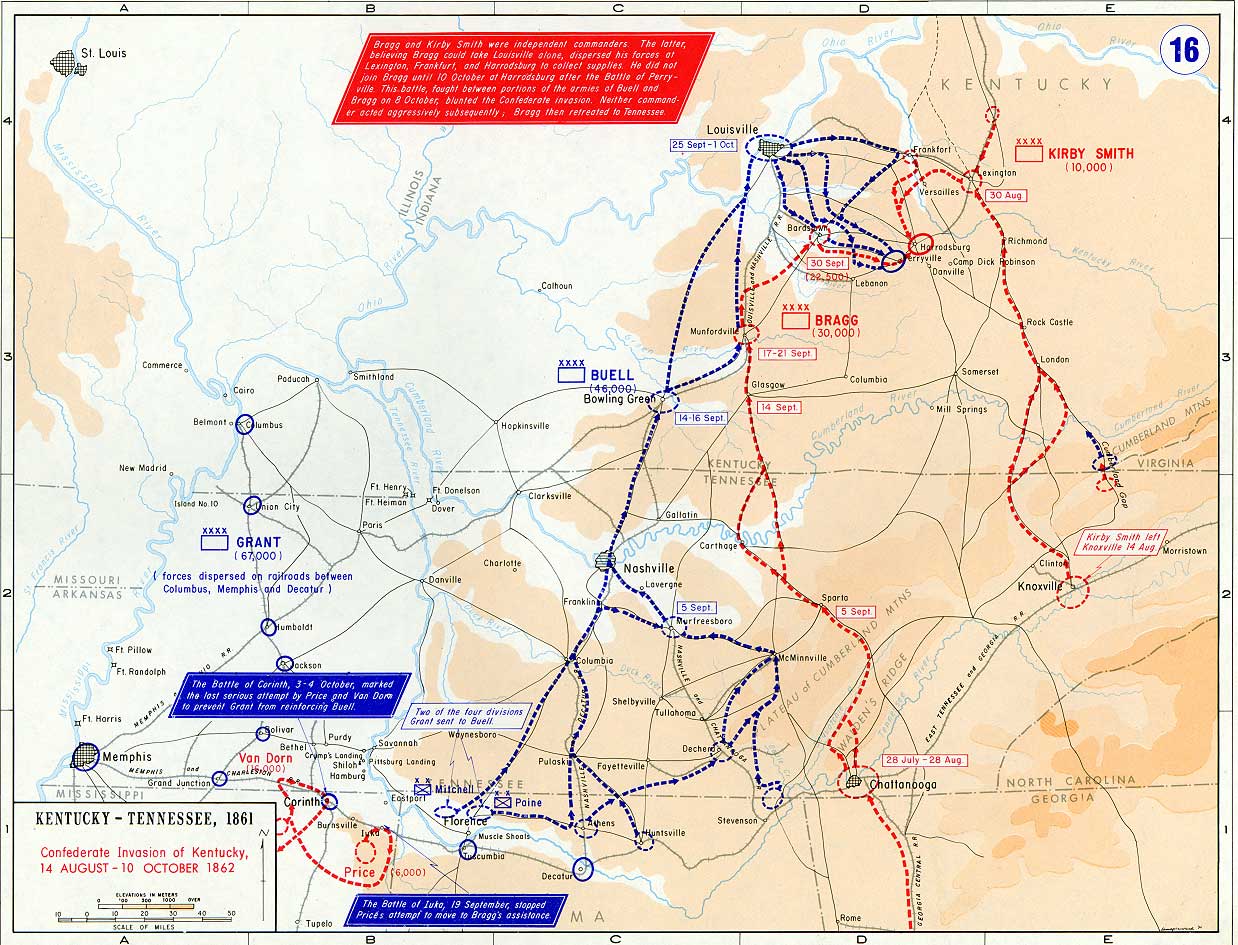 Battles of the 1862 Campaign
Chattanooga Tennessee June 7-8
Murfreesboro Tennessee July 13
Richmond Kentucky August 29-30
Munfordville Kentucky September 14-17
Iuka Mississippi September 19
Corinth Mississippi October 3-4
Perryville Kentucky October 8

The Shipwreck of Their Hopes: The Battles for Chattanooga
All the information you need to understand the flow of the battle at Chattanooga as well as the political intriguing that helped to shape the results is here

War in Kentucky
From Shiloh to Perryville
Union gains in the Mississippi Valley and in Tennessee and Kentucky had brought the Confederacy to a point of crisis. This addition to the literature on the Civil War in the West tells how the Union then failed to press home its advantage while the Confederacy failed to force Kentucky into the Confederacy

The Darkest Days of the War
The Battles of Iuka and Corinth
The strategic implications of the battles of Iuka and Corinth, exploring their impact on the fate of the Northern Mississippi Campaign, the fall of Vicksburg and by extension, the fate of the Confederacy.
Kindle Available

Perryville: This Grand Havoc of Battle
On October 8, 1862, Union and Confederate forces clashed near Perryville, Kentucky, in what would be the largest battle ever fought on Kentucky soil.

Developments between the Battle of Shiloh and the Confederate Invasion of Kentucky
Click to enlarge map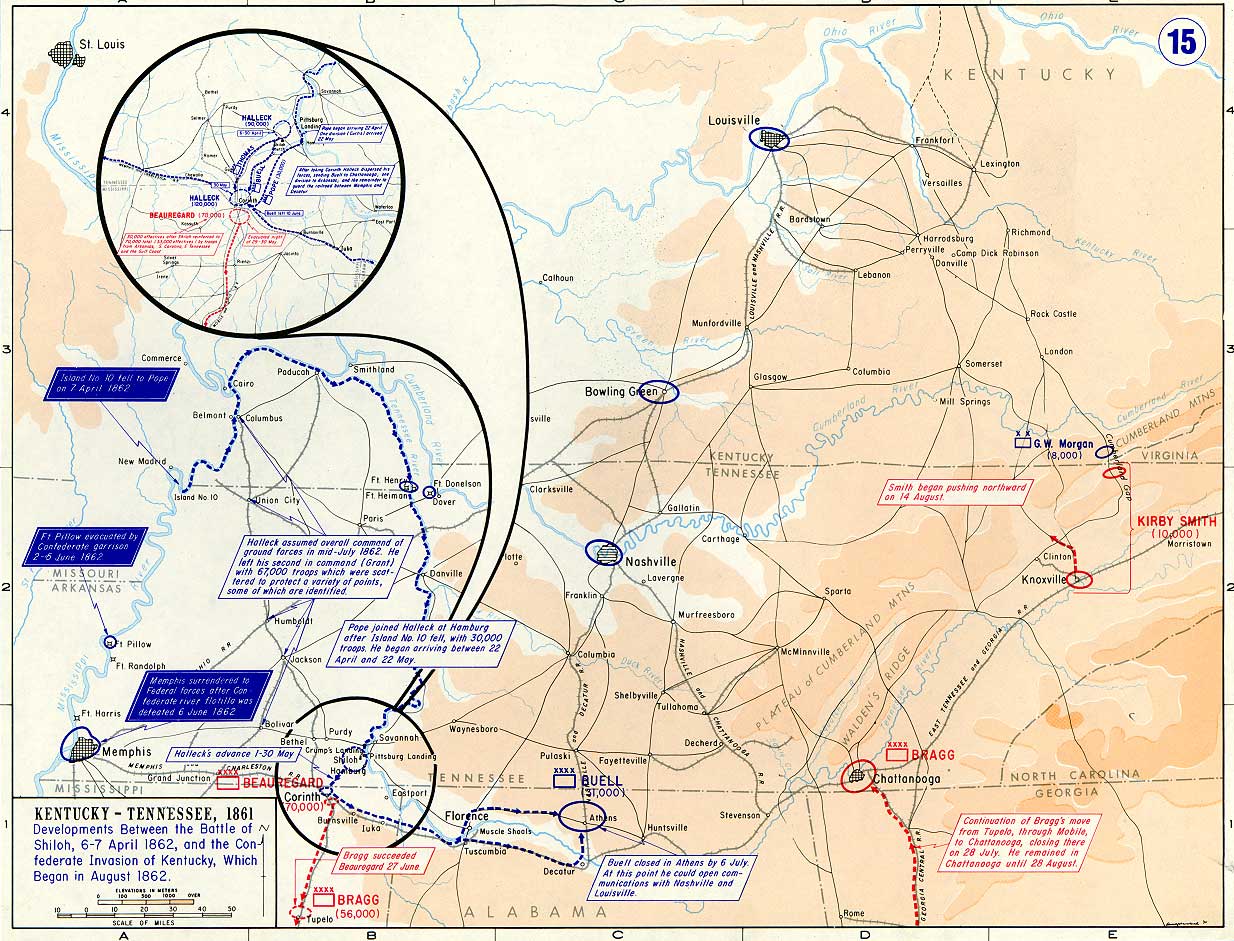 Kindle Available

Shiloh and the Western Campaign of 1862
The Battle of Shiloh was one of the most critical battles in American History. Some of the biggest figures of the Civil War - Grant, Sherman, Johnston, Bragg, Beauregard, Buell - all fought there. Grant would write in his memoirs, before Shiloh, Americans on both sides of the Mason Dixon line believed that the war could still be a short affair.
Campaigns of the Civil War
Civil War Exhibits
Timeline of the War
State Battle Maps
Civil War Navy Ships
Civil War Summary
Civil War Picture Album
Women of the Civil War
Confederate Commanders
Union Generals
Civil War Submarines


72 Piece Civil War Army Men
Play Set 52mm Union and Confederate Figures, Bridge, Horses, Canon

48 Union and Confederate Soldiers up to 2-1/8 inches tall
4 Horses, 4 Sandbag Bunkers, 6 Fence Sections, 3 Cannon, 3 Limber Wagons (Ammo Carts)
Bridge, Small Barracks, 2 Cardboard buildings
Scale: About 1/35th
Sources:
United States Military Academy
Library of Congress
National Park Service